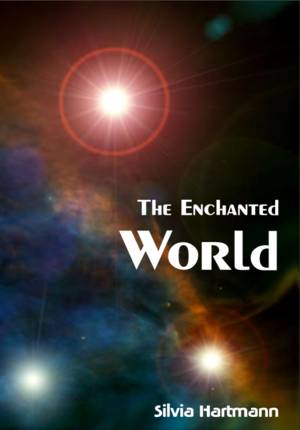 A Personal Invitation
For You
To Step Into ...
The Enchanted World
by Silvia Hartmann
For many years I was constantly told to
"Get into the REAL world!"
And so I worked really hard, studied and researched, and now I'm in it.
And guess what?
The REAL real world is MORE than just Mr Newton's clockwork universe - and yet it is incredibly logical, all the same.
It is FAR MORE than people's strange ideas of what real reality might be.
It is MORE BEAUTIFUL.
It is MORE SURPRISING.
It is MORE AWE INSPIRING.
It is far, far more approachable to anyone at all that we might have ever guessed.
And it is RIGHT HERE, FOR YOU, MOST PERSONALLY, RIGHT NOW!
Welcome To ...

The Enchanted World!
25 years of intensive research - and here it is, in a nutshell!
In this unique book, you will find over 60 concise articles, definitions, explanations, methods, techniques and easy exercises so you can find out for yourself just what the Enchanted World can do for YOU - for your emotions, for your thoughts, for your logic, for your creativity, for your body and even for your spirituality and immortality.
This is my life's work and I am delighted and honoured to be in a position to share it with you - free of all charges.
This way, you get to make up your own mind, without obligation, whether what I have found out tallies with your own experiences and if it will be of use to you, most PERSONALLY.
True human evolution and trying to find out WHO WE CAN REALLY BECOME as human beings if we put ourselves to it is my passion, my fascination, my work and my life.
If you too are also interested in the repair, care and most importantly, in the EVOLUTION of your own human totality, I invite you most wholeheartedly to this fantastic, magical journey into ...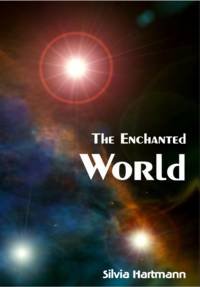 The Enchanted World ...
... The REALLY "Real World" ...
... This OUR OWN LIVING UNIVERSE!
Explore real world applications, tests and experiments in the universe of living energy.

Develop your mind to its fullest potential by learning how to use it correctly.

Learn new techniques for learning, change and self improvement.

Discover the sacred logic behind the mysteries of the mind.

Expand your understanding of symbols, magic words and metaphors.

Accelerate your intuition, healing- and psychic abilities.

Find new strategies for elegantly dealing with emotional disturbances.
Take a journey into our truly AMAZING potential and step into ...
The Enchanted World


Introduction, Review AND Tour Guide!
This full length, fully illustrated book of 65 concise and information packed chapters is far more than just an introduction - but it is also a perfect introduction to the topics, challenges, surprises and truly delightful discoveries of The Enchanted World.
Written in simple language, and supported by many simple, fast techniques you can try out for yourself right away, this book will give you all you need to know to understand the basic and MOST IMPORTANT DISCOVERIES of the energy worlds first hand, so you'll never need to feel left out again when talk turns to "the invisible realms" as it so invariably does!
For more advanced and the VERY advanced, this fascinating book is a perfect frame and review of the applications as well as the underlying principles which hold it all together - all the many things you have already learned can "click together" here so you get to really USE THEM now.
Let's face it - for most of us, the path to here has been a long one, an often convoluted one, and to remind ourselves of the BASIC AND ESSENTIAL truths and discoveries once in a while is a real gift on many levels.
25 Years In The Making
65 Chapters of PURE MAGIC
Concise, Direct & Straight To The Point -
That's The Enchanted World by Silvia Hartmann*
*Author of "Adventures In EFT", "The Advanced Patterns of EFT", The AMT Certification Trainings, "Project Sanctuary", "Living Energy" and "Oceans Of Energy"; Director, The Association For Meridian Energy Therapies and Creator of the EmoTrance Energy Healing System.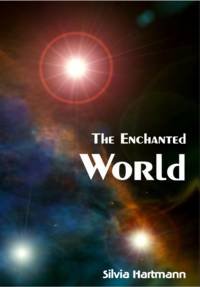 The Enchanted World
Look What's Inside ...
Table Of Contents:
The Enchanted World Ė A Personal Invitation ...
Love & Logic
Liquid Emotions
ONLY Energy ...
Logical Healing
Shields Of Protection
The Lady With The Silk Scarf
Energy Consciousness
Re-Unification
The Orphans
Energy Nutrition
Shells
Human Love
God Energies
Drinking Colours
Resonance
All Energy, Only Energy ...
Eat, Donít Hate!
Connections
The Potted Plant
The Sun
The Heart Prayer
The Emperor
The Lonely Consciousness
Reunification Please!
Factor X
The Third Super System
Immortality
The Angel Child
The HEROS Journey
The Creator Totality
A Simple Prayer For The Totality
The Most Fantastic Gift
Learning To Ask Questions
Discipline
Attention
Receiving
An Endless Stream Of Questions ...
Poster, Poster On The Wall ...
The Energy Universe
Thoughts Are Unbound ...
Comparisons
The Template
Past The Zero Point
Experiments
One Body, My Body
Innocent Energy
Energy Dimensions
The Wonder Of Things
Canned Energies
Art Solutions
Magic Words
The Symbol Thieves
Learning The Language Of Energy
Metaphors, Metaphors ...
Gifts & Presents
A Piece Of Paper
To Solve The Gordian Knot
Life Perspective
Life Experiences
Prejudices
Planes Confusion
The Spiral Secret
A New Beginning
FREEDOM, JOY AND POWER - FROM THE INSIDE OUT!
The Enchanted World gives you a whole new take on your emotions, your experiences and your thoughts - but most of all, on YOUR FUTURE.

This is a model of the world which entirely validates YOUR experiences of suffering and joy alike.

It offers an opportunity for true healing of the oldest conflicts and

It builds new bridges of love and connection inside your self, and from there out to others and the world.

Use these wonderful concepts to FREE YOURSELF from the old limitations of thought, mind and body.

True FREEDOM, JOY and POWER can ONLY come from the inside - it cannot be given from the outside.
You don't have to be pretty and you don't have to be clever.
You don't have to be young, strong or healthy.
You don't have to be specially talented, gifted or blessed with anything AT ALL.
You DON'T have to change your body, or your mind -
all you have to do is CHANGE YOUR POINT OF VIEW
to step into ...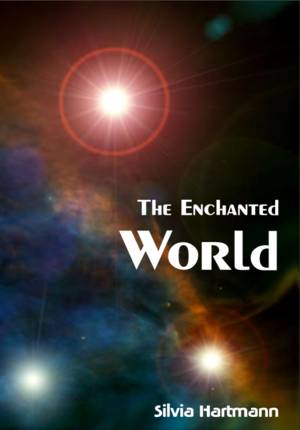 The Enchanted World
Information PACKED, In A Nutshell
Inspirational AND Motivational
Enlivening AND Enlightening -
Get YOUR Copy TODAY FREE of ALL Charges
and step into ...
The Enchanted World
Click to find out what others thought of it!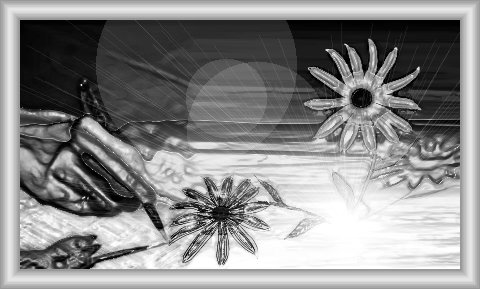 The Enchanted World
First Edition 2004
Text & Illustrations by Silvia Hartmann
FREE Quality Complete E-Book
Adobe PDF, 3 mb
Download NOW Free Of ALL Charges With My Compliments
Go To Download Page - The Enchanted World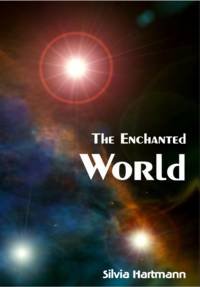 * And here's a GERMAN LANGUAGE VERSION - ZAUBERWELT auf Deutsch!
Stop Press - By manifold request, we now have a softback version of The Enchanted World, a beautiful book that is a perfect present and introduction anyone can read, enjoy, learn from and become inspired to life and love of life.

To order, please go to DragonRising Publishing HERE. A GREAT Gift!