Dr Silvia Hartmann writes:
Ladies & Gentlemen,
I would personally like to invite you to a once-in-a-lifetime event (yes, this really is once only, one time, one weekend, and it won't be repeated, not ever) that is possibly one of the greatest discoveries of my entire lifetime.
Unspeakably rewarding and transformational - this is an event that will change your life in ways I can't possibly foresee.
I am going to take two days, one time only, to teach the process of ...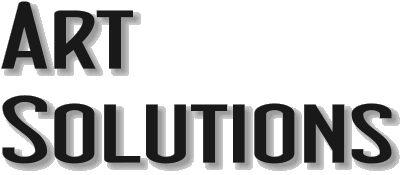 ... step by step, from the ground up.
Art Solutions is an extraordinary process that will give you a whole NEW
| | |
| --- | --- |
| | Joy Of Discovering YOUR True Creativity |
| | Unshakable Confidence In Your Creativity |
| | A Flowering Of Your Creativity Like You Have NEVER Known |
| | Control Beyond Control - Enter Into A Dance Of Creativity |
| | Endless, Boundless Creativity - A LIFETIME'S Gift Indeed |
| | Fantastic Harvests Of REAL Art For YOUR Pleasure |
| | Power To Share Your Creativity Like Never Before. |
Art Solutions Is Healing Beyond Healing, Art Solutions Creates Incredible Experiences, Art Solutions Has Shocking Effects On Your Self Concept - And On Your Self Esteem.
To say that Art Solutions is an Aladdin's Cave, a treasure trove, a glorious buffet of rich, resonant and ever-lasting star experiences doesn't even begin to do this process justice.
Here is what YOU can do with Art Solutions:
| | |
| --- | --- |
| | You can create DRAWINGS & PAINTINGS (abstract or literal) |
| | You can create MUSIC, COMPOSE MUSIC, SYMPHONIES, & Simple Songs alike. |
| | You can create SCULPTURE and OBJECTS OF ART & MAGIC |
| | You can write POETRY, STORIES, FICTION, Non-Fiction too. |
| | You can create DANCES & CHOREOGRAPHY - for 1 or Many |
| | You can create ANYTHING that has EVER BEEN CREATED - AND THEN MORE. |
This is completely correct, completely true, and absolutely proven by the original pioneers of the Art Solutions process.
All along as you read this, you can see examples of the works of art that were produced since 2004 when the Art Solutions process was first discovered and beginning to be developed.
You might not like some or any of these works of art,
but just IMAGINE ... YOU had actually done all of that.
Give yourself a moment to think what that would do for your ...
| | |
| --- | --- |
| | Creative Flow |
| | Love of Life |
| | Joy of Achievement |
| | Amazement At Your OWN Abilities |
| | Pride and Self Confidence |
| | For your Self Esteem |
... and most of all, what the ability to create YOUR OWN ORIGINAL WORKS OF ART AT WILL can DO FOR YOUR FUTURE?
I have scheduled this Art Solutions weekend as a means to document the truly extraordinary processes of Art Solutions for the body of my work.
In 2004, we started with Art Solutions and never wrote it up or documented it - simply BECAUSE WE WERE TOO BUSY ...
Painting, Sculpting, Composing, Writing - CREATING NEW AND AMAZING MATERIALS for fun - and for profit!
Using the Art Solutions process, I created "Aromatherapy For Your Soul" - not knowing the first thing about plants or aromatherapy, I created a piece of work in stories, insights and images that one of the greatest Aromatherapy specialists in the world today called, "A revolutionary contribution, truly beautiful and touching the soul".
Using the Art Solutions process, I also created "The Genius Symbols", the most successful book I've ever written - and one of the most truly enchanting and totally original visionary systems on top.
Using the Art Solutions process, I created "Altar Ego" - a symphonic ring of music EVEN THOUGH TO THIS DAY I CAN'T WRITE A SINGLE NOTE OF MUSIC!
Using the Art Solutions process, I also created the ideas, words and all the original music tracks of "Energy Dancing" - an extraordinary synergy of energy, movement and music which is not only fun to do, extremely effective, but also transmits the essential skills of EmoTrance faster than any amount of talking ever could.
Using the Art Solutions process, Nicola Quinn created her amazing energy meditations; the highly acclaimed music album "Star Music" and all designs and illustrations for her bestselling book "Life Without Panic Attacks".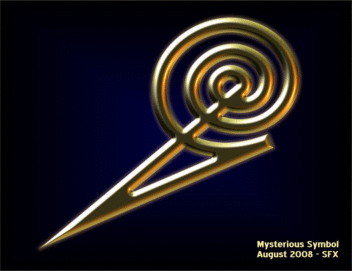 Using the Art Solutions process,
YOU TOO CAN CREATE
EXTRAORDINARY, stunning
works of art, powerful symbols,
magical systems and designs that
SERVE YOUR PURPOSE
IN THE REAL WORLD
... and that even artists with decades of experience can't help but admire for their ...
PURE ENERGY BRILLIANCE
HONESTY
RESONANCE
DIRECTNESS
and most of all,
AMAZING CREATIVITY.
We will be using this once-in-a-lifetime event to create a book about Art Solutions.
It's going to be cheap to buy, as books are, and it will be helpful to explain the processes of Art Solutions, step by step - of course.
But imagine you would have REALLY BEEN THERE, and REALLY TAKEN PART in this unique event,
taught and explained by me and with the help of Nicola Quinn,
transforming YOUR creativity AND your execution
into a confidence that other artists can only dream about.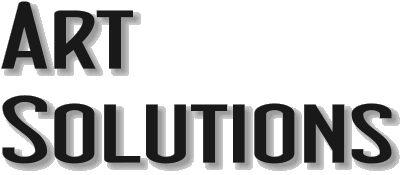 The Art Solutions Weekend consists of:
Learning about energy, movements and basic symbol making
Creating YOUR OWN First Art Solutions Symbol of your own
Creating complex symbols and movements FOR A PURPOSE
Learning to know how to match form, colour, sound to energy
Creating YOUR OWN First Art Solutions Painting of your own
Learning About Symbol Hybrids & Representing The Real World
Learning About Sculpture and 3 Dimensional Symbol Modelling
Creating YOUR OWN First Art Solutions Sculpture
Learning About Energy, Visions, Sounds & Music
Creating YOUR OWN First Art Solutions Music Composition
Learning About Sound, Music, Energy & Movement
Creating YOUR OWN First Art Solutions Dance
AND ...
The Art Solutions Exhibition
A VERY IMPORTANT part and the most exciting aspect of the weekend is the performance and exhibition on Sunday afternoon, where all participants will be able to showcase and perform their work and can interact with each other's works of art to understand the energy exchanges between artists and their audience - and derive maximum nourishment from this in absolute confidence and delight.
You will come away from this weekend with a TOTALLY NEW view on what YOU can ACTUALLY achieve in this lifetime - and the whole time, you are ALWAYS working with your own personal challenges, desires, issues, goals and dreams, with your own hopes - this is personal development and HUMAN ACTUALISATION at its finest.
I know from long experience that exactly the right people will be there to make this event into a catalysing force for change for EVERYONE who attends - and that for the rest of time, people who were NOT there, wish deeply that they had been.
Nicola and I are personally in AWE of the powerful processes of Art Solutions.
We have LIVED these methods and techniques; we have walked the talk for a GORGEOUS road of 4 years worth of THE most profoundly uplifting and AMAZING EXPERIENCES when we CREATED things that even now, we can hardly believe that we did all of that!
We have the experience, we have the EXACT techniques in the right order and sequence, we have the proof - and we have the DEEP AND PROFOUND DESIRE to pass on this extraordinary gift to you, if you are willing to receive it. Between us, we have decades of experience in helping people achieve their potential, and believe you me, we won't be holding back.
The price for the weekend includes all art materials, simple musical instruments and refreshments. We will be meeting in the beautiful upstairs room at the Europa with the big windows, and I personally can't wait to be there, to do this training, and most of all, to watch the performances and exhibition on Sunday - the energy is going to be OUT OF THIS WORLD.
I look forward to working with you,
Dr Silvia Hartmann
Creator, The Harmony Program, Project Sanctuary, EmoTrance, The Genius Symbols
Author, Oceans of Energy, Living Energy, Energy Magic, BeauTyT, etc.
Author, In Serein, The Magician, Vampire Solstice, The Golden Horse
Composer, Altar Ego, Energy Dancing I & 2
Reserve YOUR PLACE on this ONCE ONLY event NOW.
Limited Availability, 1st Come 1st Served.
To include refreshments, all art, sculpture & music supplies, 2 days practical tuition, personal support by Silvia & Nicola & exhibition champagne.