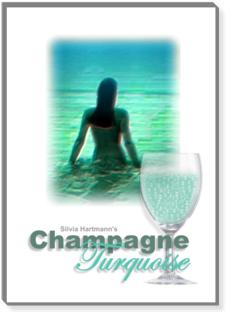 Hypnosis Weight Loss, Health & Fitness ....
... From The Energy Body Up!


Rekindle your excitement about losing weight
Fire up your desire for having a healthy body
Supplement your existing diet & exercise programmes
Supercharge your will power and determination
Reach the parts that weight loss programmes cannot reach ...
... with Silvia Hartmann's NEW Shamanic, Autogenic, Energetic, Psycho-Active, Hypnotic
Health & Hypnosis Weight Loss Supplement:
"Champagne Turquoise"
---
A Beautiful & Powerful Healing Experience For Mind, Spirit - And Your Body!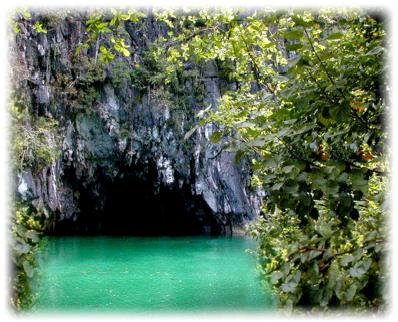 Enter the magical dimensions of a healing river, deep underground - here, you can find unconditional acceptance, release, endless support, loving embrace and so much more.
Here, there are nutrients, essences, energies and ancient wisdom to give your energy body what it has been hungering for, all this time.
Here is cleansing, deep level purification and absolution, too.
Here is rest, buoyancy and recovery, deepest stress release.
Here is energy, awakening; here is recharging, the joy of movement, the excitement of flow, of life regained.
And here is the starting point to awaken the sleeping parts of your energy system to come back on line so that your body can come back into Even Flow, and into natural harmony as well.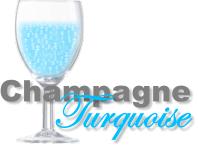 Champagne Turquoise is not the answer to everything, and it is not the only Hypnosis Weight Loss program you will ever need - instead, this is the perfect SUPPLEMENT to help YOU strive towards your own creative template, to keep focussed, to keep relaxed and motivated.
To have a truly healthy body, all parts must come on board - if there are conflicts, we get yoyo dieting and fitness, back and forth, and nothing is achieved.

This fabulous Hypnotic Weight Loss supplement reaches the parts of us that other programmes simply cannot reach and gets co-operation there, rekindles our desire for wholeness, health and power, and gets to work on the energetic root causes of needing to store up too much fat.
Most of all, Champagne Turquoise provides powerful ongoing, unconditional emotional support which is THE key to keeping on track with any fitness or diet program in the real world. No matter what happened, Champagne Turquoise will be there for you to remind you gently of your own health and fitness goals, to give you motivation, strength, support and keep your vision and will focused forward towards the best you can be.
Champagne Turquoise is a unique energy hypnosis guided meditation which features a full autogenic, full body workout that includes the energy system and the mind, as well as many wonderfully motivating and enriching post hypnotic suggestions that go way beyond "just" being thin into fully cross-contextural health, subtle flexibility and real endurance fitness.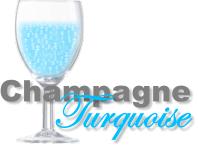 Use Champagne Turquoise:
As a supplement to your existing health and fitness routines;

to support and strengthen your healthy eating and exercise decisions;

as a "reconvalescence aid" during and after illness or injury;

for autogenic exercise beyond the scope of any gym.
Use Champagne Turquoise:
to strengthen and nourish your energy system

to release mental/energetic blockages to fitness and weight loss;

to improve your self esteem, self image and body image;

to reduce stress, misery and depression;

to exercise the mind and body with autogenic training.
Use Champagne Turquoise:
for powerful, honest emotional support and emotional healing;

to calm yourself down in moments of need or crisis;

to regain your focus on your own health and fitness goals;

to bring you back on track when something has gone wrong;

to keep you steadily moving towards your own health and fitness goals.
Use Champagne Turquoise:
to enhance and supercharge your health & fitness programmes;

as a spring board into starting new health and fitness programmes;

to link together all your positive health & fitness endeavours so they work together;

as an incentive and reward for maintaining your health and fitness goals;.

as your "personal energy body trainer" you can call upon at any time, and anywhere!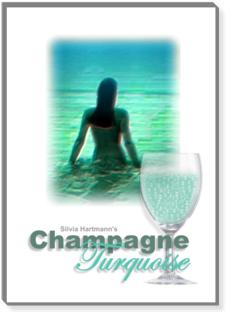 Silvia Hartmann's Champagne Turquoise
The NEW Shamanic, Autogenic, Energetic, Hypnotic Hypnosis Weight Loss & Fitness Supplement
A full, daily 30 minute "whole person workout"
that is ENJOYABLE, beneficial, relaxing, feels good, and
that ANYONE can enjoy, at any time,
regardless of their levels of current fitness.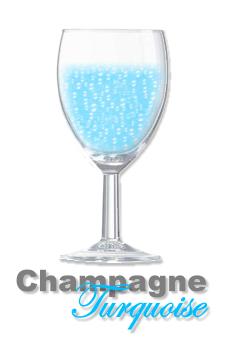 And best of all?
Here is one supplement you don't have to order again, and again.

One purchase lasts a LIFETIME.
And it costs less than just one single jar of mediocre moisturizer.
Be kind to your energy body and ...


Click HERE
to order your Champagne Turquoise Now.
---
Let Champagne Turquoise
... link ALL your health and fitness programmes TOGETHER
.... give you powerful emotional support when you need it most
.... help you maintain your own health and fitness goals across time
.... catalyse all your efforts, your will to wholeness and all parts of you
.... for true, honest mind body health regained.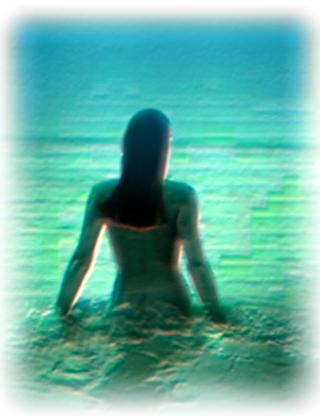 "You Don't Have To Be Fat To Enjoy Champagne Turquoise ..."
Stretch and flex your mind, your energy body and your autogenic abilities.
Relax deeply and release stress, misery and old, stale burdens.
Enjoy absolute "you" time and bathe in luxurious energies and essences.
Be powerfully inspired, uplifted and reminded of how wonderful and unique you are.
Emerge energised, clear, calm and centered - and ready to get on with YOUR life!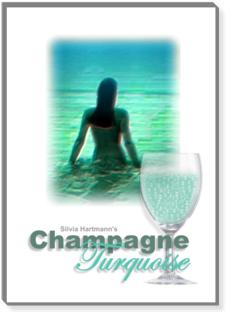 Click To Order - Champagne Turquoise
Your ESSENTIAL Hypnosis Fitness & Hypnosis Weight Loss Supplement