Christian Meditation:
The Jesus Christ Meditations
Is it OK for Christians to meditate?

What is a Christian meditation?

What are the Jesus Christ meditations?

Jesus Christ In The Garden

The Forgiveness Of Jesus Christ

The Healing Of Jesus Christ

The Blessings Of Jesus Christ

My Prayer To Jesus Christ

Can Non-Christians Meditate On Jesus Christ?

Message for Christian Child Abuse Survivors.

The Jesus Meditations

Offers & Previews
The Jesus Meditations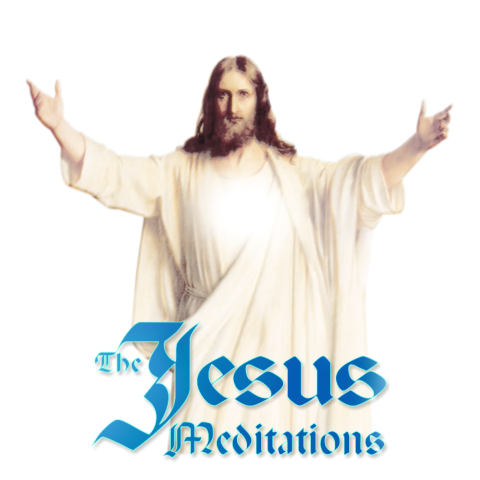 "Let us fix our eyes on Jesus, the author and perfecter of our faith,
who for the joy set before him endured the cross,
and sat down at the right hand of the throne of God.
Consider him, so that you will not grow weary and lose heart."
Hebrews 12:2-3
This question is only asked by those who do not know what meditation is.
Meditation is when you enter into a state of mindfulness that is detached from the ordinary day, or when you think about things that are not of the ordinary day world we call The Hard.
Every time a person takes a deep breath to give a prayer, or think about Jesus, to consider Jesus or to contemplate Jesus, they enter into a meditative state, or engage in a meditation.
To meditate on Jesus Christ, and to do so regularly, is in essence what being a Christian is all about.
In the true sense of the words, a Christian meditation is "to fix our eyes on Jesus, and consider him" - to think about and to think towards Jesus Christ.
Thinking towards Jesus creates the bridge that invites and allows Jesus Christ to enter into your life, and to learn from Jesus through the act of prayer, and contemplation, which is another word for meditation.
The Jesus Christ Meditations are a unique course of Five Christian Meditations in the true sense of the word, to contemplate Jesus Christ, and to bring the power and love of Jesus Christ to our earthly problems and concerns.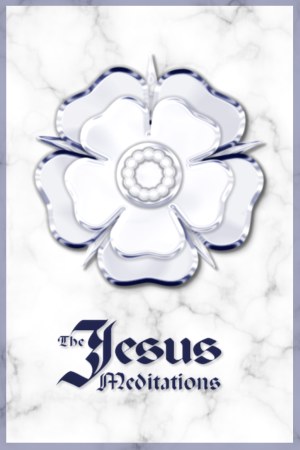 Allow the pure power of Jesus Christ to help YOU with your life today.
The first meditation is ...
Here, we meet Jesus Christ in a beautiful garden, and make a personal contact, open the door to let more of Jesus Christ's energy and teachings come to us.
At the same time, we have the opportunity to tell Jesus Christ about ourselves, and our concerns to find support, help and healing which we can then bring back into our daily lives.
This first meditation lays the groundwork for the entire course of Christian Meditations as here, we create the bridge through which Jesus energy can come to us, and strengthen our connection with Jesus Christ.
The second meditation is ...
We all carry burdens, guilt and shame and these wear heavily upon our lives, upon our spirits, upon our very souls.
In this Christian Meditation, we meet with Jesus Christ and lay down our pride at last, and ask him to help us release these burdens and accept his forgiveness and healing joy.
Without removing the shields and barriers of shame and guilt, self anger and burdens first, even Jesus cannot reach us to heal us, so this second Jesus Meditation on Forgiveness is central before we move on to the third meditation.
The third meditation is ...
There are times when we are sick in body and in spirit, and we are in need of healing. Jesus is known as the greatest healer to ever walk the Earth in his time; and now he can aid us in our spiritual healing which comes before any physical healing has a chance to take place.
In this Christian Meditation, we go to Jesus Christ and ask for his healing of pure Christ energy, a healing experience like no other.
We need our spirit to be strong and our most important spiritual wounds to be healed, because without that, we cannot process the powerful energies of love, and blessings Jesus Christ can bestow on us. So healing is the step before we move on to the fourth Jesus Meditation.
The fourth meditation is ...
When we go beyond healing and we are no longer in pain, we become different people in every way. In this meditation, when we ask for the Blessing Of Jesus, we think not just of ourselves but also of those we love.
We bring those we love and ourselves to Jesus Christ so that we may receive his blessings of love, and joy.
This meditation is the most wonderful part of the course in Christian meditation - when we are strong enough to allow the love and blessings of Jesus to come to us, and can accept this in joy and without reservation, we have achieved a wonderful spiritual experience that is beyond healing and opens up the future in a whole new way.
The final meditation is ...
This is a meditation which has no guiding words, only the music that helps us to step into that state of mindfulness where we can "fix our eyes on Jesus" absolutely.
Here, you can choose your own words, your own concerns, and your own prayers to bring to Jesus Christ so that you "will not grow weary nor lose heart" but instead, make your relationship - your personal relationship! - with Jesus deeper, stronger, and more and more powerful as you live and learn and allow yourself to be uplifted by his message of joy, hope, and everlasting life.
Once you have experienced all five meditations, you can use this one particularly at any time to increase the flow of pure Christ energy into your life more and more.
There is no end to Christ energy; and as living human beings, there is no end to our personal growth and expansion, especially to grow, enrich, expand and nourish our spirit and our very soul.
All five Jesus Christ Meditations together create a powerful and complete personal program for anyone who wishes to activate the power of Jesus Christ to help them in their lives, most practically, right here and now.
No, you don't have to be a Christian (a follower of Jesus Christ) to "contemplate Jesus" or to "fix your eyes upon him".
When Jesus was walking the Earth, he would stand somewhere - on a street corner, on a hilltop, in a market place - and he would talk to the people there.
Jesus didn't address himself exclusively to the chosen few; he spoke and everyone could hear him. His message was always intended for everyone and the people who listened to what he had to say didn't have to pass a test first, or dress in a certain way first, or swear their allegiance first.
They got to make up their own minds if there was something worthwhile here for them, something that they wanted, needed, and that had been missing from their lives.
Christ energy is pure. It judges not, it doesn't exclude - unconditional love is inclusive, of course it is.

Love is the only true power in the Universe and that is all.

Christ energy is innocent energy. It has no religion, no followers, it is pure light for anyone who wants it.
Click here if you are someone who was abused by a representative of the Christian clergy.


Allow the pure power of Jesus Christ to help YOU with your life today.
The Jesus Meditations come to you in this exclusive and complete 5 meditations set which includes:
Jesus In The Garden - Create the bridge to start letting Christ Energy flow into your life.

The Forgiveness Of Jesus Christ - Lay down the burdens and shields to receive true forgiveness.

The Healing Of Jesus Christ - Now you are ready to open yourself fully to the healing of Jesus.

The Blessings Of Jesus Christ - And now you are strong enough to receive the blessings of Jesus.
... Plus the special bonus for your own private, unique and personal Jesus Christ prayers and meditations:
... Plus the complete Jesus Meditations transcripts/scripts ebook in PDF for students of meditation, and to deliver these meditations to others if desired

"A complete and powerful self help meditation course program, consisting of four extraordinary guided meditations, which will help you access the pure power of Jesus Christ, step by step and ultimately teach you how to create your own personal experiences of healing and soul evolution through living meditation and the living presence of Jesus Christ."
This program is available exclusively here as a 5 CD Set or as High Quality Audio mp3 Set.
The perfect gift for any true Christian, the perfect gift of Christ energy for you, Christian or not.
"Heal Your Spirit, Heal Your Life."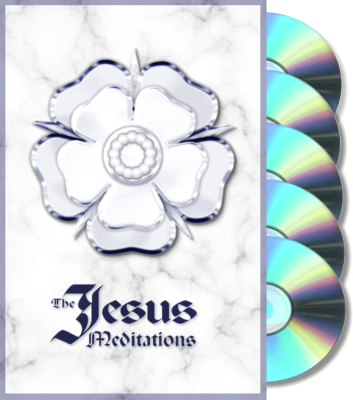 The Jesus Christ Meditations
"Let us fix our eyes on Jesus.
Consider him, so that you will not grow weary and lose heart."