"Simple. Powerful. Effective. ABSOLUTELY REAL.
And ... It FEELS GREAT!!"
YOU too can become a "Spirit Specialist" - and brighten up YOUR life in a whole NEW way!
From Silvia Hartmann
Creator, EmoTrance Energy Healing
Dear friend,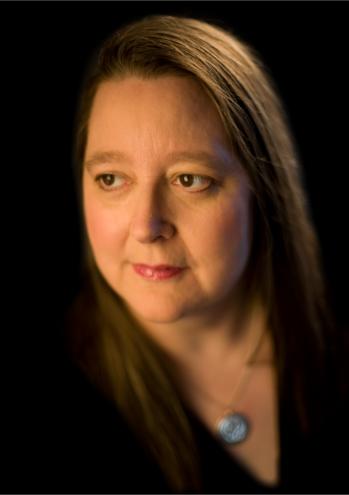 "Healing The Spirit" is not an empty phrase.
It is not some whimsical New Age fascination, and it isn't something we only turn to when "all else has failed".
IT IS AN ABSOLUTE PRE-REQUISITE TO A REAL LIFE.
A life full of joy, of experiences, of power, of freedom and delight, of love, of BEING A PART of the living, dancing Universe itself.
The Spirit, or the Energy System, if you want to call it that, has been neglected at our own peril for far too long.
Our World Is In Crisis.
People are sad, depressed and stressed - and it's getting worse, in spite of ever more complicated intellectual, chemical and mechanical approaches to fix things somehow.
There are so many things that are wrong, so many ways in which we people have just gone down the wrong path, there is so much suffering, it really can become totally overwhelming.
We sit down and ask ourselves, "But WHAT can I do?"
So, we as an individual by themselves KNOW we can't "end world hunger".
We can't really "cure" a single form of cancer by allopathic means.
We can't DO anything about the global destruction of the environment, our own destructive environments of cities and neon lights, we can't even do very much about the food we eat.
With all these overwhelming problems, I kept asking myself, "What CAN we do?
"What can *I* do to make it better, to make A DIFFERENCE?"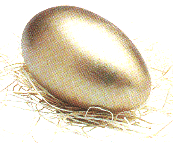 Something NEW Is Needed Here!
I wanted something that was REAL, and effective, and powerful, and that would REALLY make a difference to people.
I wanted something that was EASY, NATURAL and AVAILABLE to ALL people - regardless of whether they are young or old, sick or healthy, black or white, educated or not, or anything at all.
I wanted something that was RIGHT - something that would NOT add even further complications in the fixing of the existing problems
I wanted something that was POSITIVE - not EVEN MORE hard work, pain, suffering, depravation, misery, but something inspiring, delightful, something WORTH doing, WORTH wanting
I wanted something UPLIFTING - something that would bring a spark of joy back into people, a light of excitement into their eyes, something that would give them HOPE.
I wanted something POWERFUL - something that would really work, would give people ENERGY they need to get up and start out on their own true path.
But most of all, I wanted something that was TRUE - no more illusions, PLEASE! No more lies and falsehoods, something that you can really FEEL and KNOW that it is in keeping with the designs of the Creative Order, which are so perfect. and so endlessly beautiful.
Was THAT Too Much To Ask For?!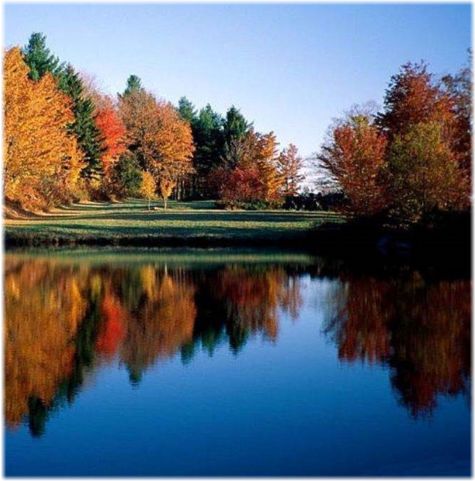 I have the GREATEST possible respect for the Creative Order and its workings.
Here is a true logic, a true ORDER, a real SACRED GEOMETRY at work in all things.
Here are REAL systems like the sun in sky, and stars in the heavens, and the rain that falls, the forests and the oceans wide, the deserts, the mountains, the sweeping forests, and all the many creatures, an ecology that encompasses ALL THERE IS - and of which WE ARE A PART.
I believe that the Creative Order made us to LIVE, and to experience, and to THRIVE.
I believe that it is possible for us people to be at home, to be happy.
So for my entire life, I searched ...
I studied, experimented, worked day and night and I dedicated my LIFE to the research of that central question, "HOW can I make a difference?"
And finally, after over 25 years, a system began to emerge that we now call "EmoTrance".

"EmoTrance is rich, deep, profound, flexible AND gentle -
This is the most EXCITING and PLEASURABLE form of spiritual healing available today!"
EmoTrance is a complete, REALITY based system to make the world a better place -
ONE SINGLE HUMAN BEING at a time!
And now, for the first time, YOU can learn, experience, understand and USE the POWER of EmoTrance to CHANGE LIVES and really make a difference, with this specially crafted, unique distance learning course.

Here Are The REAL Tools For REAL Change
EmoTrance is here, it is REAL, and this is YOUR chance to learn to USE IT for you, your loved ones, your clients and your community.
This UNIQUE and specially crafted EmoTrance Practitioner Distance Learning course will give you all the TOOLS, the INFORMATION AND the EXPERIENCES YOU need to really tap into the power of this amazing system "to put to rights what once went wrong".
When you enrol in this OUTSTANDING training, you will receive:
8 Cohesive, Powerful and EXCLUSIVE course units, directly to your home, wherever you are in the world;



Each unit containing MANY fascinating and transformational exercises so that YOU can go first;



Clear, concise instructions in simple language about the real secrets you must know to become a fully certified EmoTrance practitioner;



FULL, LIVE tutor support from a qualified and experienced EmoTrance trainer to answer YOUR questions - as many as you need to ask;



In depth explanations and information so YOU are fully confident with ALL the central techniques, tools and patterns of EmoTrance.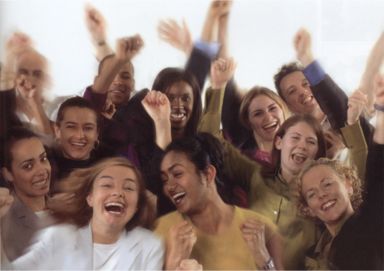 Step Up - And Become A Spirit Specialist!
(AND a TRUE 21st Century Energy Healer!)
Not everyone wants to help paying clients at the professional level, but even if you only do this course FOR YOU and your loved ones, your friends and family, you WILL discover:
Just HOW MUCH better YOU can feel when you learn how to stream energy correctly;



Just how much POWER YOU actually have, ready and able to draw upon, to make changes to your own energy system and that of others;



How YOU can HEAL every form of energy disturbance imaginable, and including performing the "EmoTrance exorcisms";



How to use YOUR OWN HEALING HANDS in a whole new and delightful way to help yourself and others;



How YOU can heal YOUR OWN PAIN from past experiences in a totally new and absolutely delightfully FREEING WAY.



How YOU can help OTHERS find THEIR way to resolution, to JOY and rushing aliveness - and HOW THAT MAKES YOU FEEL.


PLUS: You'll receive full tutor support from YOUR OWN PERSONAL TUTOR - AND lots of practical, helpful tips and hints from me, Silvia Hartmann, ALL THE WAY, so you get to make the most of these truly WONDERFUL new techniques for brightening the spirit.

"EmoTrance is rich, deep, profound, flexible AND gentle -
This is the most EXCITING and PLEASURABLE form of spiritual healing available today!"
The information, practical exercises, inspiration and beautiful experiences in this wonderful course are PERFECT FOR YOU if you really want to:
Find out THE TRUTH about how the energy system really works in people, and especially, in yourself;



Become an even more powerful and positively effective healer than you already are;



Want to offer YOUR clients, friends and family a WHOLE NEW DIMENSION of healing their oldest burdens;



Gain an officially recognised certification as an EmoTrance Practitioner - a real "spirit specialist";



Help others remember and realise their OWN POTENTIAL and re-claim their power over their lives;



Discover your Creative Template, your Lionheart and make friends with your OWN soul - for AMAZING, REAL LIFE results all over!



Release YOUR OWN oldest burdens, and dissolve the barriers that are holding you back from achieving YOUR DESTINY.


Here are some comments we have received from students who are already taking part in this special EmoTrance Practitioner Distance Learning Course:

"EmoTrance is an easy, simple and refreshing way to do what we are here for, to grow and develop with each other.

I am excited about such a beautiful way to help heal our world effectively and efficiently, ultimately on a large scale. It is fast, non-threatening and exciting for the client and ETP both, as they watch un-believable life-changes happening rapidly. I find that helping someone else is also a personal growth experience.

I am excited about becoming a Certified EmoTrance Practitioner because the course gives me confidence in mastery of the skills and can be re-assuring for some clients who want to know the ETP is trained and knowledgeable."
Larry Hanus, Iowa, United States of America



"I've experienced more extraordinary personal changes in my life and learned more from this course than residential trainings I've been on costing THOUSANDS of dollars!
A BIG THANK YOU you also to my tutor for her wonderful attention and support, this has been an amazing ride, I couldn't have done it without her!"
Martina Sanchez, Michigan, US
"I feel honoured and delighted to take this course and appreciate you deeply for making such a precious service available to the public.

I love your honest and sincere way to present these service!"

Masahito Tobise, Tokyo, Japan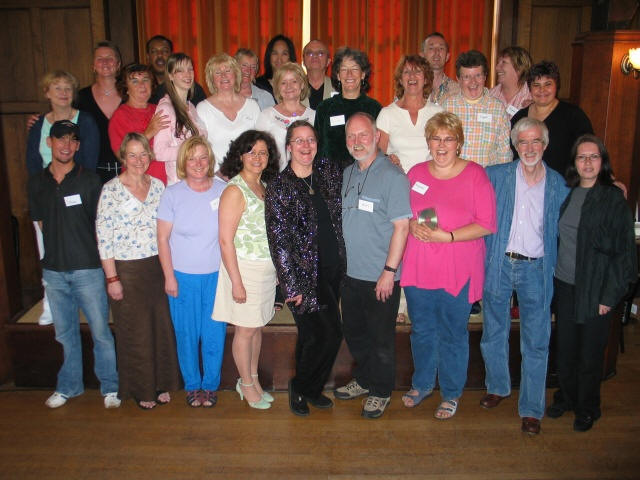 This is a WONDERFUL OPPORTUNITY for YOU!
These straightforward course units, written with brevity and clarity, containing many truly EXCITING exercises are your doorway to a great many things you have always wanted!
You'll finally be able to:
REALLY UNDERSTAND how emotion, behaviour, health, thoughts and the energy system work together;



Return the past to its RIGHTFUL PLACE and begin to plan a DIFFERENT future - one that contains joy, excitement, and BEING IN LOVE - as often as you want to be!



Bring the bright, JOYOUS spirit of the real true Universe to all the others YOU touch with YOUR light;



Be able to CHANNEL and USE all sorts of energies that were previously out of bounds - and that includes energies of wealth, and of power;



Have TOTALLY DIFFERENT experiences altogether - even if the environment remains the same;



Be able to USE YOURSELF RIGHT to really MAKE A DIFFERENCE in YOUR WORLD.
And what's even better, just like EmoTrance itself, this course has absolutely:
NO make belief, illusion, guesswork, or dogma;
NO religious alignments or doctrine of any kind;
NO cross over or conflict with any allopathic or physical healing modality
NO theories to learn, no dry formulae, no charts, no points, no complicated words, no long lists to memorise of anything!
Instead, you get to work with the client as a true equal partner, and the Creative Order itself is on YOUR side!
YOU just need to know the basic techniques and have YOUR HEART in the right place - and you absolutely WILL be able to create MIRACLES of true spiritual energy healing.

Also included in this WONDERFUL course programme are:
Simple, Fast & Immensely Effective "Stand Alone" Healing Patterns You Can Use Anytime, Anywhere!
By taking this course, you are absolutely assured of STATE OF THE ART knowledge and training in this extraordinary healing modality - directly from the Creator of EmoTrance herself.
This is at least 25 YEARS worth of experience, expertise and research - in a nutshell, perfectly presented, so YOU can start to benefit RIGHT AWAY.
This unique EmoTrance Correspondence Course is ONLY available right here, through The Sidereus Foundation, and nowhere else, neither online nor offline.
This is more than just a "mental" training course - this is an exciting and DELIGHTFUL full body EXPERIENCE.
Here is some further feedback from other delighted students on the EmoTrance Correspondence Course:
"Thank you for making this EXCITING course available for distance learning.

I've read "Oceans of Energy" LOTS of times and I've been trying things out with my clients and with my friends, but this course is really giving me the confidence and the understanding I needed to be able to share this amazing discovery with others.

This is a complete gift, I feel so lucky to have received this from you - and my clients send their energised "Thank YOU"s as well!"

Cary Heisenberg, Cologne, Germany
"ET may not make the lame walk again, but it can stop the heartbroken from having a heart attack, or the abuse victim from getting cancer. ET is about helping people to be how they were meant to be before life interferes in it. It is healing the spirit in the way that nothing else can.
Every treatment of the person will not only make a difference to their lives, but to my own."
Jennine Allen, Derbyshire, United Kingdom
"As an EmoTrance practitioner you are helping individuals experience, possibly for the very first time, what it truly feels like to live a life full of joy and abundance such that they are in awe and wonder of everything in the Universe from the smallest to the largest, and everything in between.

The ETP has an opportunity to make a real difference to their clientís perception of what is possible for them and help them on their way to live a joyous, peaceful and tranquil life.
Indeed anything less than these experiences are not EmoTrance!
I know now I remained in a job I didnít really enjoy for 30 years because of fear of the unknown.

I am sure there are many many people who experience the same fear. EmoTrance offers the promise of dissolving many negative emotions so that people can really start to live again and realise their true potential.

I feel honoured to be part a process which can make such a major difference in peoplesí lives."
Peter Field, Sheffield, GB
"What I love most about ET and being an ETP is how simple and basic it is. I love that one can sidestep ďthe storiesĒ behind the blockages, though the stories may be important in another time and place.

To be able to assist someone within a very short time reclaim calm, joy and tranquility without giving up their own sense of power, without medications, without feeling less than is a gift to be shared."

Mitzi Cline, Colorado, United States of America
"Iíve been searching for a process that is simple, spiritual, non-invasive, yet powerful and empowering to both the client and the practitioner. As a nurse and massage practitioner, I realized that all the bodywork modalities out there deal superficially and do not address the deep, core issues of the spirit.

Iím excited to learn a process in which I donít have to waste my breath telling people what they already know. Itís great to know that a system exists that respects the client and subtle energy system."

Mary Cruz, Guam, United States of America
"What is so exciting about being an ETP is that it makes healing so easy, and at everybody's hands.
It opens up a whole new way of looking at problems and emotions also, one that makes you feel you can do something about it. And it is fantastic to be around when people drop shields or reach an energised endstate Ė it just feels fantastic to be around people who open up to their potentials, being happy, free, smiling, laughing, shining and new.
That is a possibility for more people, and I love to spread those vibes in the world!"

Susann Forsberg, Hellerup, Danemark


Become A Spirit Specialist AND A TRUE Energy Healer!

... with The EmoTrance Practitioner Certification Distance Learning Course!
Here are all the details once more in brief.
Once you enrol in this WONDERFUL training programme, you will receive:
| | |
| --- | --- |
| | ONE INFORMATION PACKED course unit in the popular Adobe PDF format packed with exciting EXERCISES for you to experience, understand and complete in your own time with the help of your LIVE online tutor (you can ask as many questions as you need); |
| | A BRIEF and very straightforward unit test to help you be sure that you have understood and integrated all the most important concepts from that unit; |
| | FULL, PERSONAL live Tutor Support so you ask personal questions and get the help and guidance YOU need to SUCCESSFULLY complete this certification training; |
| | SEVEN further course units that follow in LOGICAL PROGRESSION, with a gentle learning curve towards the more intense exercises and applications at the end of the course; |
| | The opportunity (this is entirely up to you) to apply to The Sidereus Foundation for OFFICIAL CERTIFICATION following the successful completion of your course programme and thereby becoming a ... |
| | FULLY CERTIFIED PRACTITIONER OF EMOTRANCE, with all the rights and privileges pertaining thereto. |

Outstanding Value For Money
This PRICELESS course has been ESPECIALLY designed for the many around the world who do not have access to live training in their countries.
Therefore, the EmoTrance Distance Learning Practitioner Course contains FAR MORE exercises, information and explanations than could be packed into a live training, even if it lasted for a whole week,.
You also save travelling expenses, hotel costs, as well as time away from your work and your loved ones.
You complete the course in your time, at your leisure, at YOUR own pace in the comfort of your own home.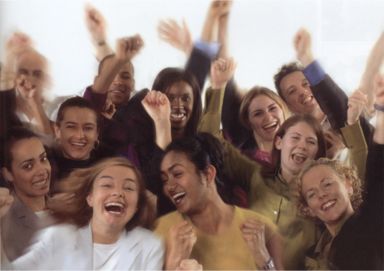 Become A "Spirit Specialist" -
And Bring The Delightful Energy of EmoTrance To YOUR Community!
We want to make it possible - FOR YOU!
Not only will you receive the ENTIRE course PLUS live tutor support when you enrol today, but ...
Also Included In This Very Special Offer Is:
The Enchanted World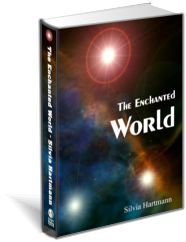 Enter the "Enchanted World" of Energy with this superb quality ebook in Adobe PDF format, illustrated and written by Dr Silvia Hartmann.
The Enchanted World is both an introduction and a reference guide to bring together the many manifestations of energy in our actual experience and in our daily lives.
Packed with over 65 CONCISE chapters explaining in simple language how the principles of the "Enchanted World" can TRANSFORM our experiences as human beings in THIS LIFE, this is a wonderful gift and an essential "must read" for every modern Spirit Specialist & Energy Healer.
Value - £9.97
Oceans Of Energy
The Patterns & Techniques Of EmoTrance, Vol. 1
The best selling, ORIGINAL and COMPLETELY UNABRIDGED EmoTrance Manual, written by Dr Silvia Hartmann, in Adobe PDF format for instant download.
This information packed book contains the essential background information on EmoTrance and also includes the complete "developmental history" of this unique Energy Healing system.
Invaluable information EVERY ETP needs to know about, and this eBook is FREE when you enrol today.
Value: £25.00
The EmoTrance Healing Circle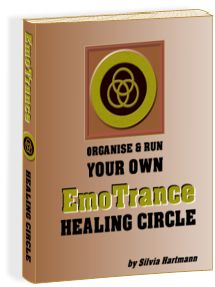 As well as this elegant and beautifully designed, content rich and information packed course, you will also receive "The EmoTrance Healing Circle", a special instruction document on how to set up and run successful group sessions IN YOUR OWN COMMUNITY, with special interest groups YOU are drawn towards working with.
Group sessions such as special EmoTrance Weightloss Groups, achievement orientated groups, abuse survivor circles, sports & intellectual performance groups for ALL AGE GROUPS are a GREAT way to give to your community and to help you build your reputation and your healing practice.
ALL you need to know to organise, set up, present and run these wonderfully UPLIFTING group sessions is included in this extremely valuable document that comes with your EmoTrance Practitioner Distance Learning course.
Value: £69.00
AND As An Extra Special, Time Limited Offer, If You Enrol Today
You will ALSO Receive: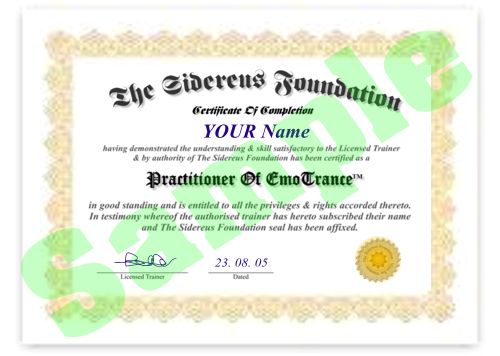 The FULL Certification Fee PLUS One Year's License included in the ORIGINAL course price (pending the successful completion of the course).
We have negotiated a special deal with the certifying body, The Sidereus Foundation, to INCLUDE the printed and lettered certificate bearing YOUR name, the license fees, administration fees, and your personal listings in the international practitioner registers for this course ONLY.
Value: £29.00
And, as an EXTRA SPECIAL BONUS for our World Wide distance training students:
We have negotiated a special discount for all our distance learning students who might want to also later attend a LIVE training with a Certified & Licensed EmoTrance Trainer - a full £50.00 discount off ANY Live practitioner training or EmoTrance conference!
This voucher is contained in your COMPLETION PACK which also contains the formal EmoTrance Practitioner Manual and which YOU will receive upon completion of this EXTRAORDINARY course.
Value: £50.00
With each of the 8 course units, even if they were only priced at £25 each,
that is a REALISTIC VALUE OF £412.97 - but remember:
This course ALSO comes with personal, FULL, LIVE Tutor support.
You do not have to make due with an assistant and you are not one of the many, but have your own qualified EmoTrance trainer as YOUR personal tutor to help you every step of the way.
The course itself, the LIVE tutor support, the EmoTrance Practitioner certification, the course books AND the EmoTrance Healing circle represent a realistic value of many hundreds of dollars; and that is without the greatly increased earning possibilities for healing professionals.
We DO NOT want to compromise on the VALUE, SUPPORT, INFORMATION AND SUPPORT for our many wonderful students around the world, and it is IMPORTANT to us that every new EmoTrance Practitioner should be trained to the HIGHEST STANDARD POSSIBLE.
So, and after much negotiating and bringing down the costs to the barest minimum, we are DELIGHTED to be able to offer you this OUTSTANDING OPPORTUNITY for £197.00.
Your ONE TIME ONLY payment of £197.00 will give you EVERYTHING YOU NEED to become a true "Spirit Specialist" - and a FULLY CERTIFIED PRACTITIONER OF EMOTRANCE!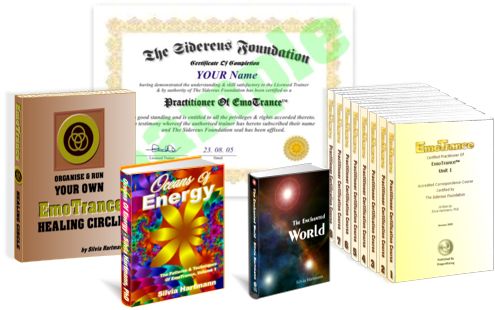 Don't miss out on this outstanding opportunity!
Enrol NOW and start TODAY to unlock the secrets of your own energy system to brighten YOUR spirit!
Then take what you have learned and help make the world a better place for your loved ones and those you are helping to heal.
Join the hundreds of DELIGHTED EmoTrance practitioners all around the world.
Start TODAY on a future that WILL increase your LOVE OF LIFE, your flexibility and your understanding of our true Universe, of people, and finally, that will allow you to move towards the future of YOUR DREAMS.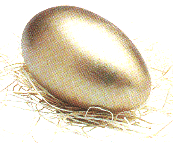 Your Future Starts Today ...
Make that commitment to YOUR true path - Enrol TODAY!
EmoTrance is a WONDERFUL healing modality; it is REAL, true, honest but most of all, truly DELIGHTFUL in its ability to bring back hope, light, flow and LOVE OF LIFE.
We have worked extremely hard to bring you a FANTASTIC course that contains EVERYTHING YOU NEED to unlock the true power of EmoTrance so you can USE IT, and SHARE IT - because that's what it is for!
I invite YOU most wholeheartedly to take advantage of this GREAT offer and - enrol today!
Silvia
Dr Silvia Hartmann
Creator, EmoTrance
PS: If you are someone who works full time in the healing professions in an unpaid capacity, as a residential unpaid volunteer, a nun or a monk, please make an enquiry about our supported study bursary programme.
PPS: Remember, EmoTrance is NOT a cure all for everything. We ARE the spirit specialists! We ONLY heal the energy system and bring back flow, energy, CHARGE OF LIFE and release people from the shackles of the past so that they may have a BRIGHT new future. If that sounds like something that EXCITES YOU too, then enrol today!
PPS: If you have any further questions about the programme or content, contact The Sidereus Foundation HERE. We are here to make sure that YOU get the MOST from this extraordinary healing modality!
Dr Mark Atkinson, Holistic Medical Physician, says: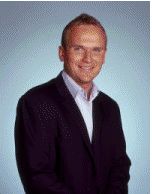 "Of all the therapies I've trained in and approaches I have used none have excited me and touched me so deeply as EmoTrance.
"I have used it with a number of my clients and have witnessed how, within minutes, it allows unconditional love to pour into them from a source that minutes previously was causing them great pain.
"EmoTrance is quite simply the most beautiful, graceful and simple healing system I have come across."


YOU Too WILL Gain Immensely from the "Beautiful & Graceful System" that is EmoTrance.
Become A Spirit Specialist
& A TRUE 21st Century Energy Healer
Become A Certified ETP -