Listen To An Excerpt From Far Journeys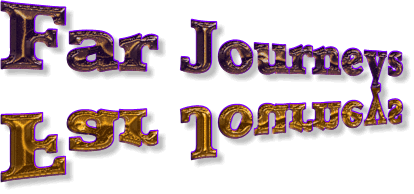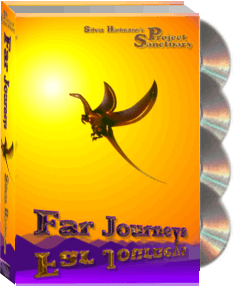 Mind Expanding Personal Journeys
To The Realms Of Project Sanctuary
Four Superb Guided Energy Hypnosis Experiences
In One Extraordinary Set - The Far Journeys
Pricing, Packages, Offers & Ordering Information
For Mind, Body, Soul Re-Alignment, Intelligence, Healing, Knowledge, Wisdom & Reality
Silvia Hartmann writes:
"Oh absolutely. I made these for my own use, first and foremostly. And I actually use them, not every single day, but as and when required - Overworld for shamanic adventures, Crystal Cathedral for structural work with essences, and Soul Pilots because it is fantastic, a relief and always a revelation.
I love The Game In Space and Time, the very heart of Project Sanctuary, but this time, it is the energy mind which gets to create the habitat, the environment, the challenge, the lesson and the answers. It is extraordinary when you are there, and "the tiny lights are in soft motion, and they form a habitat for you ...", you get such a sense of excitement, fascination.
It is always a surprise, always truly delightful, sometimes delightfully challenging, and there really isn't anything in the world that could teach a person so much, exactly what they need to learn."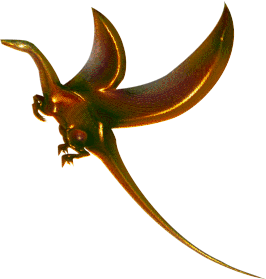 Project Sanctuary:
The Game In Space And Time
At the heart of the Far Journeys collection lies The Game In Space & Time, a full length Project Sanctuary exploration from the ground up, created by Dr Silvia Hartmann for personal use.
First, take part in a relaxing and enjoyable alignment process that gets you and your energy mind on the same page and then, prepare to be amazed as a Project Sanctuary habitat arises for you from pure potentiality.
Interact with the new environment, observe it first in safety, so that you understand what this is and what is happening here.
Take the time you need, and this is freely given during this full length induction, to interact with the habitat, to step into it and experience exactly what that is your energy mind needed you to understand on this occasion.
Finally, there is the conscious review - you can undertake the reflection on the lessons learned, new insights and experiences received in mind, or you can take down the messages during this time in writing, drawing, sound or word, to bring back what you have learned safely into the here and now.
Every time you undertake this journey, you will find different and unexpected results.
Every time you undertake this journey, it will be new.
And every time you undertake this journey, you will find that your experiences are becoming richer, clearer and still more profound.
Listen To An Excerpt From Far Journeys

Let YOUR energy mind stream essential information to your shared consciousness.
Relax and enjoy the amazing powers of your own mind to create realities.
Learn, understand, experience, gain wisdom.
Learn to think at a whole new level.
This is easy with Silvia Hartmann as your guide.
As well as this full length, central energy hypnosis induction, you will also find three further very specific journeys, each one approx. 25 minutes in length, which open up very different planes of existence each:

Journey To The Overworld
Project Sanctuary opens up the option of travelling ANYWHERE - and this also includes the more traditional planes of existence, such as the shamanic overworld.
Journey To The Overworld takes you specifically there for this is an interesting plane, very useful in the context of bringing back information that directly impacts every day life.
Shamanic information and shamanic travel, healing and wisdom has been highly sought after; for Project Sanctuary travellers, the shamanic overworld is but one of the many planes, but certainly one that is delightful. To many, working with "old fashioned" shamanic approaches allows for a personal re-connection to certain abilities and designs that have really changed, not in a 100,000 years of human development.
This can be a very grounding as well as a supportive groundswell experience; this energy hypnosis induction is pitched so that you will enter the overworld easily and smoothly.
Once you are there, your own energy mind and your own needs and wants take over, and you will have the experience you need.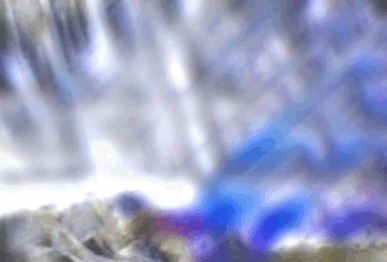 The Crystal Cathedral
Some things cannot be known or fully understood unless the essence of this thing becomes revealed.
The plane that is being visited for essential and structural information and interaction in a different dimension altogether is quite a way away from ordinary conscious awareness.
The Crystal Cathedral is a transfer point which will take us there - first, we go to the Crystal Cathedral, and from there, we move into a whole new different trance state that lifts the consciousness up and out altogether of ordinary processes of thought and experience.
The Crystal Cathedral allows the traveller to bring an item, or a person, an animal or even an idea, to be able to study it at those highly abstract patterned levels, and to learn more about the essence of that in direct interaction.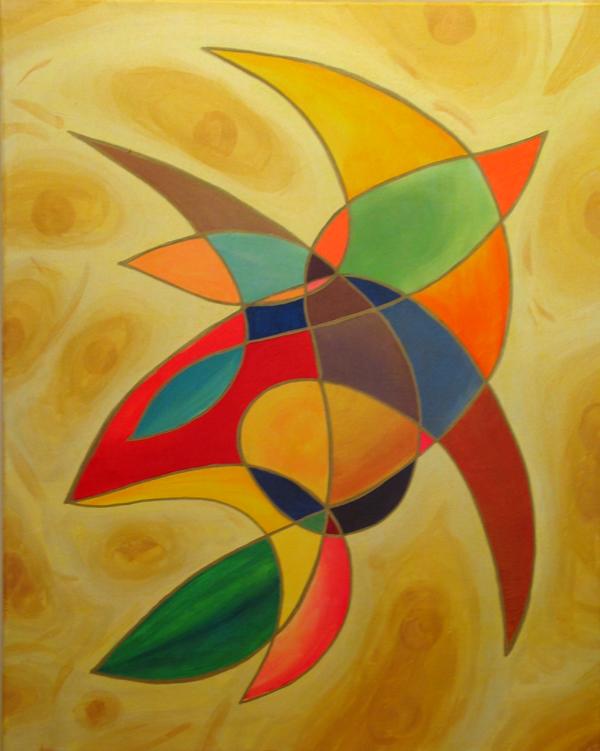 The Soul Pilot
For more information on Soul Pilots, please see here.
Soul Pilot endeavours are a particularly beneficial way of discharging psychic circuitry energy both safely and putting these energies to good use; but more than that, Soul Piloting is extremely healing.
Rather than requesting a blessing or a healing, the Soul Pilot gives the service of help, blessing or healing to another - and in so doing, receives a reward or many - rewards of insights, wisdom, or misconceptions healed, self concept re-alignments occurring, and many other benefits beside.
The Soul Pilot induction makes it very easy to meet up with a claimant in a protected atmosphere, and offers the opportunity to help another - a lost soul, someone who is suffering, and for whom you are probably the only one who can and will come to their aid.
This is an extremely useful and beneficial process that is highly recommended in all ways.
Pricing, Packages, Offers & Ordering Information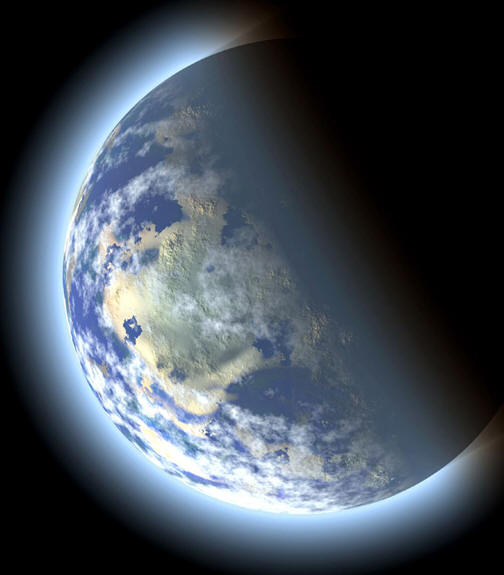 FREE BONUS CD - Earth Rise
As a special bonus, and to allow other travellers to get even more out of these wonderful and highly practical journeys, we have also included the following FREE CD/mp3: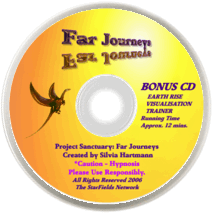 Earth Rise
The Visualisation Trainer
This is a 12 minute training exercise with a DOUBLE INDUCTION plus additional subliminals to help you let go of any remaining shields, reversals, doubts or ideas about your abilities to not just see in lucid clarity, but to experience autogenically - lucid dreaming made real, made here and now.
Fantastically relaxing in and of itself, and timed at just over 12 minutes so you can enjoy this excellent visualisation exercise as often as you need to really re-gain confidence and ability in lucid visualisation and autogenics.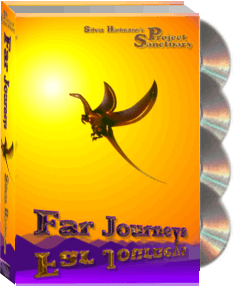 Four outstanding journeys.
Four very different planes.
An infinite resource for creativity, intelligence enhancing, lucid dreaming, problem solving, spiritual growth and healing.
CD 1: The Game In Space & Time - Project Sanctuary In Depth
CD2: Journey To The Overworld - Traditional Shamanic Plane
CD3: The Crystal Cathedral - Structural, Essential Information
CD4: The Soul Pilot - Spiritual Healing, Astral Service & Reward
PLUS the unique double induction BONUS CD:
The Earth Rise Visualisation Trainer

Created for personal use by Dr Silvia Hartmann
OUTSTANDING Value For People Who Are Serious About Personal Development.
Pricing, Packages, Offers & Ordering Information