HypnoDreams Volume III
FREEDOM
A uniquely inspirational
energy experience
awaits you.
Two master healers, one intent - to inspire you, lift you and support you as you step into your own true FREEDOM in their best energy, sounds and visions.
Use these powerfully lifting energy evocations to come to your rescue, to brighten you, to support you or simply as the perfect holiday in mind, body and spirit.
Listen To "The Winds Of Change" ...
Six Superb, Truly Unique Dreams Of Healing & Discovery
Six Intensive, Deeply Personal Experiences Of Re-Alignment & Expansion.
From the beauty of "Wind of Change" to the celebration of "Forward To The New", we are immensely proud to present the concluding album in the acclaimed HypnoDreams Trilogy:
FREEDOM
What makes us human, what makes us truly alive and glad to be here? What is our true Freedom, what is our own destiny, our own life?
Experience the joy of freedom, of dance, of creativity and of weaving your own life and history with these superb, uplifting, soaring hypnotic compositions.
The Wind Of Change
Before anything new can be begun, the Old must be left behind and to inspire us to look FORWARD to new experiences, here is the Wind of Change - calling you to future feelings and sensations, more expansive dreams, more amazing experiences that really do wait for us out there in the realms of the future.
A true masterpiece of neuro-energetic alignments, this beautiful track is sure to raise the saddest spirit and inspire, give us life and give us hope, and the ENERGY we need to really start looking forward to our new unfoldments.
Try before you buy:
You can download the wonderful hypnosis meditation "Winds Of Change" mp3 FREE!
Also On This Fantastic CD For You:
A further FIVE wonderful journeys for you to choose whenever and wherever you need to feel energised, gentled, uplifted or re-aligned.
FREEDOM
The title track of this album, this is hypnosis as you have never experienced before! We lay down the shackles of the Old, and then, and only then, we get ready to celebrate and DANCE our freedom, with freely moving bodies and strongly beating hearts.
Freedom can be danced "autogenically" to improve mind/body communications and energy flow in the totality system, but you can also dance it live in safe surrounding, experiencing "waking trance" and real-time energy shifts and re-alignments.
Creativity (Incl. Sweet Lights)
A true, very mystical HypnoDream to release blocks and reversals to expressing and experiencing the joys of our own creativity, what it means, and how we can co-create in accordance with the Universe around us. Absolutely stunning, a masterful evocation and sublime experience.
TimeLines
TimeLines is (amongst many other things) a device to integrate past experiences and align the energy matrix so it functions as a resource, as consciousness takes its rightful place in time and space and experiences the joy of life's tapestry.
Our Dimensions
Perhaps the most mystical and most powerful of all the HypnoDream tracks, Our Dimensions is an experience unlike any other, and we don't say this lightly. Challenging, uplifting, grounding, and at the same time powering up through the levels and the layers, this track is one you could experience a thousand times and still find new and surprisingly delightful resonances, responses in your body and your mind.
Forward To The New
Completing this album, and the entire HypnoDreams Trilogy, this beautiful evocation creates peace of mind and joy alike as we step out and forward, to experience our lives in their unfoldment in a whole new way, and from whole new vantage point.
HypnoDreams Volume III
Completing The Journey ... FREEDOM
A superbly inspirational energy experience awaits you.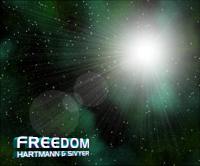 This extraordinary collection of energy magic journeys was especially written for those who wish to step beyond the old, and really make a brand new life, pick up the pen and begin to write their own fate, their own incarnation.
Evoking powerful energies and images, sensations and emotions, Freedom points to way to creativity and new unfoldments, free from the shackles of the past at last, clean and bright and wonderfully inspiring.
Incredible experiences of elegant and gently powerful reunification - as often as you need them, and fresh and different each time you call on the power of FREEDOM to raise, lift you and surprise you.
Each experience is an absolutely unique energy field restorer in its own right and for its own purposes. All 6 sessions together make up a healing journey like you have never experienced - gentle, loving, and yet powerfully inspirational as master healer Silvia Hartmann focuses her intent to raise you, restore and empower you, in her unique words, visions, and energies becoming a powerful wind beneath YOUR wings.
Align YOUR heart, YOUR mind and YOUR soul in a whole new way.
Pure Energy Healing, Pure Energy Magic -
Complete this chapter, begin your journey into
FREEDOM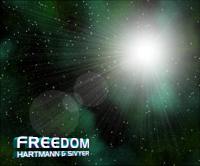 SIX Fantastic Journeys
Six UNIQUE Exercises For Your Totality
Six Magical Experiences For YOU To Use
For YOU to Choose ...
Pick your track, relax, lay back and ... GO!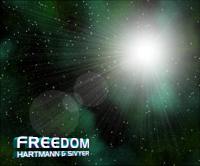 HypnoDreams Volume III
FREEDOM
Created & Guided by Silvia Hartmann
With Sonic Energy Tapestries by Ananga Sivyer
& Magical Vocal Harmonies by Pia
Produced In High Quality Multi-Layered Sonic Solutions Stereo Audio at Chyama Productions
Delivered To You On CD by Mail - Yours to enjoy as often as you like.
The Journey IS The Solution ...