HypnoDreams Volume II
Heart Healing
Created by Silvia Hartmann
A superbly healing energy experience awaits you.
Powerful Energy Hypnosis to celebrate your uniqueness and the precious gift you are in their best sound and visions.
Use these powerful healing evocations to balance you, to lift you, to support you or simply as the perfect holiday in mind, body and spirit.
Seven Plus One Unique Dreams Of Healing & Discovery
Seven Plus One Deeply Personal Experiences Of Re-Alignment & Expansion.
Listen To "Heart Healing"
From the pure power of "Heart Healing" to the celebration of "The Child", we are immensely proud to present:

Heart Healing
At the very core of our energy systems, where all the levels meet, at the crossroads of all strands and all planes of the human totality, there lies the heart of energy.
This is the most powerful of all human energy systems and when we target our attention there, our intention for restoration and for evolution, we are investing our resources WISELY.
When the heart shines like the sun, there is no fear left - and our experiences will be those of being able to GIVE AND RECEIVE love, heal with intention, and with joy.
Use this powerful evocation for just one week, every night before you go to sleep, and notice the difference this will make to your days.
Also On This Fantastic CD For You:
A further SEVEN wonderful healing journeys for you to choose whenever and wherever you need to feel energised, gentled, uplifted or re-aligned.
Receiving The Colours
Let the colours, your friends of old, re-join you and resolve your shields and fears of flow, of emotion and the psychic barriers that kept you away from the living universe. This truly enchanting track features a sacred chord progression in its deep structure and superb vocal evocations by Pia.
Celebration
An unusual and delightfully lively invitation to join the living universe - personally extended to all parts of you. Dance in mind, in spirit ... and in body!
The Guardian (Ocean Wood)
This is a fantastic journey, a true and very powerful full length HypnoDream of finding a place, a very specific place of healing, rest and restoration. More, in Ocean Wood we have an opportunity to unburden ourselves and to flow away deep, old burdens and to let them return to the Oceans of Energy - then sleep and rest under the powerful protection of The Guardian.
Resonance Connection
A very mystical track, resonance connection is designed to create specific bridges in the psychic circuitry which help to charge and energise the heart, in the day as well as in the night.
Morning Light
This powerfully mystical evocation of the "new dawn" is underlaid with an ancient Sanskrit healing prayer which mirrors and enhances the energy of new beginnings and the awakening of the soul.
Precious
Precious is a highly complex neurological re-alignment evocation, with specific sonic pulses to encourage, maintain and further physical AND energetic connections in the brain and energy system.
The Child
All the themes and re-connections of the journeys towards re-unification in this extraordinary volume of HypnoDreams are re-evoked and brought together - as the child is born into the new world. An extremely moving and personal powerful prayer of restitution and re-appraisal.
HypnoDreams Volume II
Heart Healing
A superbly healing energy experience awaits you.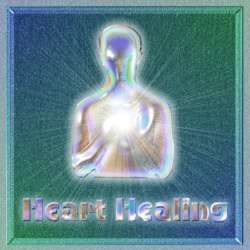 This extraordinary collection of energy magic journeys was especially written for those who wish to both release the injuries of the past, as well as prepare for the new dawn of a different way of feeling, being and doing.
Evoking powerful energies and images, sensations and emotions, Heart Healing calls to your heart, your mind and to your soul and guides you towards reconnecting within yourself, and with yourself to the living Universe around us.
Incredible experiences of elegant and gently powerful reunification - as often as you need them, and fresh and different each time you embark on the healing journey back to self.
Each experience is an absolutely unique energy field restorer in its own right and for its own purposes. All 8 sessions together make up a healing journey like you have never experienced - gentle, loving, and yet powerfully moving as master healer Silvia Hartmann brings her intent to raise you, restore and empower you, her unique words, visions, music and vibrations becoming a powerful wind beneath YOUR wings.
Align YOUR heart, YOUR mind and YOUR soul in a whole new way.
Pure Energy Healing, Pure Energy Magic -
The Heart Healing Journey Complete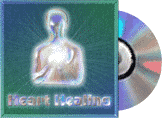 Seven Plus One Fantastic Journeys
Seven Plus One UNIQUE Exercises For Your Totality
Seven Plus One Magical Experiences For YOU To Use
For YOU to Choose ...
Pick your track, relax, lay back and ... GO!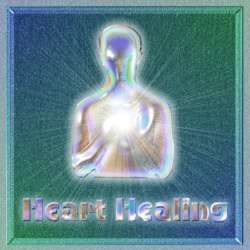 HypnoDreams Volume II
Heart Healing
Created & Guided by Silvia Hartmann
With Sonic Energy Tapestries by Ananga Sivyer
& Magical Vocal Harmonies by Pia
The Journey IS The Solution ...