Energy Hypnosis Remedies For Emotional & Spiritual Problems -

HypnoSolutions

The UNIQUE Breakthrough In Mind Body Spirit Healing

Created by Master Healer & Hypnotist Dr Silvia Hartmann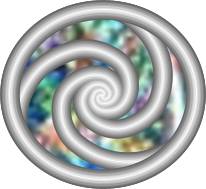 Real SOLUTIONS To REAL Every Day Problems
These extraordinary hypno-energetic remedies are SOLUTIONS to problems we experience every day.
The HypnoSolutions are absolutely deeply effective REMEDIES which you would take the same as you would take an aspirin for a headache, a stimulant when you are low on energy or a tranquiliser for depression or anxiety - only, there are NO NEGATIVE SIDE EFFECTS, no addiction problems, and by design the HypnoSolutions are generative.
When you take an aspirin, it might do something this one time, but the next day, everything is exactly as it was before.
This is not the case when we use HypnoSolutions.
Here, REAL AND LASTING change is made in the energy system, in the astral system AND in our neurology and this affects our experiences, our thoughts and behaviours - because we become different as a result.
Stronger, more flexible, less damaged and more resilient on the one hand, and on the other hand, less likely to be disturbed in the same way as we were before we used the Solution.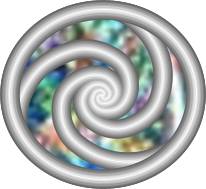 When someone buys a HypnoSolution, chances are, that the problem has existed for some time and is now acute. (People tend to try and ignore the earlier warning signs for disturbances and try to "soldier on" regardless!)
We therefore suggest to use the HypnoSolution at least ONCE EVERY DAY for one week to re-establish equilibrium and bring about the most essentials repairs.
After that, the HypnoSolution is used as and when necessary.
So for example if there is a very stressful situation, we use the HypnoSolution as a prophylactic (using it BEFORE we enter the stressful situation) and also as a recharger and re-stabiliser AFTER the fact, so we regain our equilibrium FAST.
Using a HypnoSolution before going to sleep at night as well as first thing in the morning has the most beneficial effects.
HypnoSolutions are absolutely safe and can be used as often as you need them.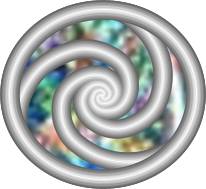 And here is the other half of the breakthrough paradigm that is HypnoSolutions:
Each HypnoSolution comes with a word free "activator" track which you can play out aloud or on headphones whilst you go about your business.
These activators recall the main learnings and healing structures of the original HypnoSolution but they also provide a background support for use at any time extra lifting and stabilisation is needed.
People use the activators on car journeys, play them on personal stereos whilst queuing in a bank or shopping in a supermarket or simply over a speaker whilst working at home or in the office.
The unique HypnoSolutions activators also supply that essential and much needed bridge between the "healing states" of rest and meditation and "real life" activities, whatever they might be.
The HypnoSolutions Advantages
There is a wealth of expertise and many years of research behind these elegant and beautiful energetic remedies.
Here are just some of the highlights of these outstanding and truly unique prescriptions for healing and evolution:
Deep Focus Time Distortion
All HypnoSolution Sessions are approximately 15 minutes in length. This means that you can use them at any time you have just a quarter of an hour at hand where you can remain undisturbed - and this is easier and much more userfriendly than the older forms of hypnosis inductions which could go on for hours.
Even though each session is "only" 15 minutes, the experience "feels" much longer than that, because there is so much going on and such a lot is being done. This hypnotic phenomenon, known as Time Distortion, allows the HypnoSolutions to accomplish much more in a quarter of the time.
Flexible Session Length & Depth Of Trance At YOUR Control
You can mix and match the two tracks in order to create customised sessions that can last as long as you want. For example:
You can play the activator first, then the energy session, followed by the activator. This is a slow and gentle entry into the session, makes the experience deeper, and allows you to continue personal work after the central session has finished.
You can loop both the activator as well as the session to get consecutively deeper and more profound levels of trance. This also changes the NATURE of the experience with the session.
Sanctuary State Lucid Trances
As all HypnoDreams, HypnoSolutions are wonderfully balanced to induce a trance state that is profound and opening, and yet it retains and invites conscious awareness rather than a coma where one remains completely unaware of what is happening.
This allows for some very novel uses of the HypnoSolutions, for example:
Take your HypnoSolution out into nature with you and keep your eyes open. This changes the experience amazingly and is a superb exercise both for your energy system as well as your neurology.

You can DANCE all the HypnoSolutions. Simply stand up with your headphones on, or use a portable device for out door use, and allow the session to MOVE YOU - to create your dance of expression, to help energy flow that is being called up during the session, and to bring your whole body to the party as well. HIGHLY RECOMMENDED!

You can play your HypnoSolutions in the bath, or even in the background whilst working. We do not recommend to play HypnoSolutions whilst driving or operating dangerous machinery, but for most other tasks the gentle trance states are often perfect, and make the work fly by in a whole new way. This especially concerns the activators, although HypnoSolutions fans tell us that they also play the sessions whilst they work.

Using the activators, you can also create your own personal meditation space and experiences. Looping the activators will lead to consecutively deeper and more profound trance states.

Use the HypnoSolutions to deliberately CHANGE STATE at any time you want to - that is their most profound use, and their central purpose.
Generative, Evolutionary Experiences
HypnoSolutions are DESIGNED TO GROW WITH YOU. They are absolutely structurally designed to BUILD with regular use, this is known as a generative device, like a state ladder.
For example, Star Diamond reduces anxiety immediately, but if used by someone who is no longer anxious, its effects are different - such a person will be building on what they already have, and where they already are, and move their understandings, systems and abilities ON from that point FORWARD.
The HypnoSolutions are further designed to TEACH the various energy movements and state shifts, so that with some use a person can replicate the experiences that cause state movements by themselves, because they have learned to do so.
There are levels and levels built into each and every HypnoSolutions, way above and beyond the original starting point, and all HypnoSolutions are absolutely and structurally designed to assist any individual human being in FORWARD movement and evolution, onwards and upwards.
The Paradigm Breaking HypnoSolutions
by
Master Healer & Hypnotist Dr

Silvia Hartmann

With Original Music by Ananga Sivyer
Star Diamond
Overcoming Anxiety, Fear and Stress From The Inside Out
Very calming, very stabilising, and essentially healing the psycho-energetic reasons for anxiety, Star Diamond is a deeply restful hypnotic and stabilising experience you can turn to at any time, day or night, as many times as you need it.
This truly beautiful energy hypnosis session is more than just stress relief - this is a powerful healing tool and a "must have" for any holistic home first aid kit.
Original Energy Hypnosis Session
PLUS
"Real World" Activator
Buy Now As CD or Quality MP3 Download | More Information
---
Life, And Love of Life
The Essence Of Healing For Healers & Those Who Seek Healing
Life, And Love Of Life gently awakens our astral systems, our "healing powers within", takes away our fears, lays to rest old hurts and disappointments and brings the true, unconditional compassion for all living things that is the source of true healing.
This is an immensely moving experience, and leaves you with a very different understanding of Life, And Love of Life.
Original Energy Hypnosis Session
PLUS
"Real World" Activator
Buy Now As CD or Quality MP3 Downloads | More Information
---
Fame & Fortune
For The Artist Within
This unique energy based HypnoSolution heals, re-writes and re-frames many of the misconceptions people have about what the relationship between artist and audience is like, and what one might have to do or become in order to make this unique relationship work, have be HONEST AND TRUE, and mutually satisfying.
Free the artist within - and say "Yes!" to Fame And Fortune!
Original Energy Hypnosis Session
PLUS
"Real World" Activator
Buy NOW on CD or Quality MP3 Download | More Information
---
Beloved Golden
The "Tsunami" Induction
For People Overwhelmed by Major Life Changes, Disturbing Times, Bereavement, Chaos - Beloved Golden, the "Tsunami Induction", was especially developed and created to be a source of moral support in times of real need.
Gentle, compassionate and deeply stabilising, Beloved Golden cannot change your life, but it can help you find the strength to keep on going when you need it most.
Original Energy Hypnosis Session
PLUS
"Real World" Activator
Buy Now As CD or MP3 Downloads | More Information
---

The Secret Song
Bring More Luck Into Your Life!
Change your mind about the nature of luck.
Decide that YOU are one of the "lucky ones". Programme your energy system to detect It.
Then step into your own "Lucky Unfoldments" with this elegant "mind and energy system" hypnosis change session and the unique activator/anchor track.
Original Energy Hypnosis Session
PLUS
"Real World" Activator
---
Not Sure Which HypnoSolution To Choose?
Consult Our "Remedies To Problems" List HERE
Or give yourself a real gift and order:
---
* HypnoSolutions & EmoTrance
For practitioners of EmoTrance, the HypnoSolutions provide a fantastic medium to really work with the energy system on all levels and in all ways in a deep and profound way. We especially recommend the Trance Dance applications for all HypnoSolutions.
* HypnoSolutions & Project Sanctuary
For Project Sanctuary players, these (of course originally PS derived!) habitats and movements between loci can be a marvellous jump off point to further and wider exploration of some truly amazing spaces. Remember that the HypnoSolutions are designed to directly impact the psychic circuitry. Expect a significant increase in extra sensory perception abilities and breakthroughs with your own talents and abilities with regular use.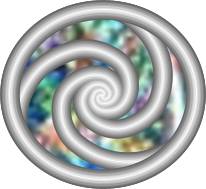 HypnoSolutions -
A True Breakthrough In Totality Healing & Evolution
Created by
Energy

Master

Healer & Hypnotist
Dr Silvia Hartmann
With Original Music by Ananga Sivyer
For YOU
To Enjoy, Use & Benefit.
Absolutely UNIQUE, Absolutely EFFECTIVE
FANTASTIC Value For Money
HypnoSolutions Are ALWAYS There
When YOU NEED THEM MOST.