StarFields Presents:
The Unique & Powerful
Online Story Teller Correspondence Course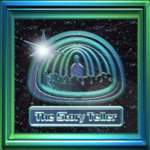 The Story Teller
created by for YOU by Dr Silvia Hartmann

Question:

What do Joseph Campbell, Milton Erickson, James Joyce, Richard Bandler, William Shakespeare, Carl Jung and William James have in common?

Answer 1:

Each one is regarded as being "A Genius".

Answer 2:

They were all MASTERS OF STORY TELLING.

Arching Across The Time Of Humanity
From The Deepest Ages To The Most Modern Insights
Story Telling Is One Of The Least Understood,
Yet One Of The Most Powerful Processes there are.

Whether it is your desire to:
enchant an audience of many, or a single human being;

create lasting change in mind, heart & soul;

heal with your voice, your words and your intention;

transmit your intentions, knowledge and experience in written or spoken form;

unleash creativity with perfect control and soaring ease;

produce entirely original, entirely unique work that is your very own;

widen your range and ability to communicate into new dimensions;
.... or whether you would simply like to now stand up and speak your own truths
clearly, precisely and with volition -
The Story Teller will show you the way.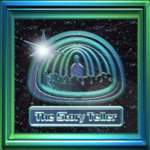 Let Master Story Teller Dr Silvia Hartmann show YOU
How YOU can become a Master Story Teller, too.
This OUTSTANDING course in 8 units will teach you new skills, open up whole new areas of information, understanding and abilities, and will bring YOUR talents as a communicator into a new dimension.
If you have a true desire to become an OUTSTANDING communicator with the absolute power to change people, this course is for you.
In-depth, demanding, extremely advanced and challenging, yet immensely rewarding and a wonderful learning curve towards going beyond communications excellence, there simply isn't anything available on this planet today that can touch The Story Teller.
Dr Silvia Hartmann is an advanced General Semanticist, an NLP Trainer and Member of the Society of NLP, an experienced Hypnotist and trainer of Hypnotherapy, a reknown public speaker but also a creative artist and a poet, a member of the Society of Authors, a literary writer, a song writer and the author of wonderful stories, as well as best selling "How To" manuals that have been translated into many languages.
Dr Hartmann has modelled from her own unrivalled experience with communicating in all these many different modalities, as well from over 30 years of working in stimulating the creativity of others, this outstanding course FOR YOU.
On this course, you will learn theory, but far more than that, you will learn through your own experience as you begin to write YOUR OWN STORIES, find YOUR OWN WORDS, and start speaking YOUR TRUTH to the audiences of your choice - may it be one, or many.
The Story Teller is ...
... a course of information about metaphor, energy, voice, language and communication;
... a sequence of custom made EVENTS that will unlock YOUR genius and potential;
... a series of multi-layered exercises to bring together YOUR innate skills and talents;
... an opportunity to practice the advanced forms of story telling in safety and with feedback;
... and most of all, a device to BUILD YOUR CONFIDENCE in all forms of magic communication.
As this is a completely UNIQUE training from the ground up, you do NOT need any previous experience with NLP, hypnosis, general semantics, university education or literary expression to bring out YOUR innate talents.
Dr Hartmann has created this course for ANY HUMAN BEING who wishes to make use of their Creator given abilities, skills and talents and use these to EXPRESS THEMSELVES, and to communicate for CHANGE.
Here are just some of the fantastic skills and abilities YOU will discover:
How to use YOUR voice to "enchant" and "enliven";
How to reach into the deeper levels of energy, subconscious and to make changes there;

How you can create deep rapport and gain respect from your audiences - anywhere;

What the crucial differences between "fact" and "fiction" are, and how to use this effectively;

How the act of "evoking emotions" allows YOU to lead any audience from despair to delight;

Why you must fall in love with YOUR own true voice, and what happens when you do;

How you can FREE yourself from limiting entrainments of the past;

How HYPNOSIS works in Story Telling;

and how YOU create amazing, vivid experiences for ANY audience that will stay with them forever.
And THAT is only the beginning!
Once you have become familiar with the tools of the craft, this amazing course that is The Story Teller then moves on to "give your heart and soul their voice."
You will discover:
Endless streams of creativity inside of YOU;

How you can shamanically contact the energy fields of YOUR audience and find THE RIGHT story to tell;

How to use "Heirloom Stories" to re-write personal history, and GROUP histories for the better;

What the mysterious "CH" device is, what its dangers are, and how to use it for POSITIVE CHANGE.
But there is MORE to Story Telling - Story Telling Is ANCIENT, AND NUMINOUS!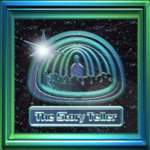 Story Tellers were the original SHAMANS.
From archetypes to the Akashic Records, a true Story Teller learns to CONTACT THE GREATER REALITIES across time and space.
That is what makes a Story Teller a Story Teller, and this is the final part of this EXTRAORDINARY course.
Find ancient and numinous story material from across the ages by going OUTSIDE YOURSELF;

Contact with truly magical realities and use these to bring MAGIC into people's lives;

Discover a DEEP AND ELEGANT understanding of the ancient language of METAPHOR;

Create YOUR OWN original stories, songs and tales TO ADD TO THE AKASHIC RECORDS.
Amazing?
Absolutely.
And yet, EVERY human being has it within them to become ...
... not just a powerfully moving, natural communicator;
... not just an amazingly effective therapist;
... not just a great public speaker;
... not just a hypnotically mesmerising poet;
... not just a truly original, creative artist and writer;
... not just a messenger from the worlds beyond ...
... but indeed,
A STORY TELLER.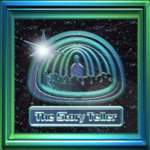 One AMAZING course.
MANY fantastic and transformative experiences FOR YOU.
A Lifetime of communications excellence at a level others can't even dream of.
Enrol NOW and YOU can become ...
The Story Teller
Created For Human Beings
by Dr Silvia Hartmann