NEW for 2006: Hypnotic Fantasy Fiction from Master Story Teller StarFields:

Vampire Solstice
Love Forever.
So ...
You have been transformed into a vampire.

You're incredibly beautiful.

Eternally young and immortal.

You have become a being of magic.
You are precious, and beloved.
Nothing can hurt you.

And you can fly!
Now, what are you going to do?
Sit in a dark, dank sewer, suck on rats and bemoan the passing of your humanity ..?
I DON'T THINK SO!

In The Vampire Universe, It's Time For A Change …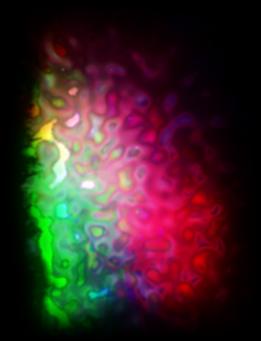 Meet the house of vampire mistress Lady Adela Bach.
Finally, here are some vampires who know what to do if you are given an eternity to play, to love and to evolve.

There are exquisite potentials awaiting conversion.

There is excruciatingly sensuous love to be made.

There is an eternity of beauty and of splendour to explore.

There are things to be learned, new skills to be developed, and truly awesome futures to be stepped into – as it has been for a hundred thousand years or more.

And then, of course, there are the MYSTERIES …
The Mysterious Covenant Of The Vampires …
It has been foretold that when the time was right, a one would come.

A vampire messiah would arise, and he would free our kind from this existence, herald in a new dawn for us all and take us home.

Everyone knows this, and it is taught to all the young ones – of course.

But did we ever really expect that it would happen?

That the prophecies were LITERAL?

This year, there is something new.

There is something strange in the air, a sense of chaos, of excitement, of fear, of fervent hope.

The time has come.
Deep, deep below the city of London, there lies an ancient theatre.

Here, on the night of the furthest driftings, the vampires of the world convene for the oldest and holiest of rituals – the Festival of Blessings.

Twelve times 144 humans will be in the theatre, carefully chosen from the mass of ever burgeoning humanity for their potential.

Only the best will be chosen, will find their own master or mistress on this night and experience the bliss of their First Union.

Each year, and every year for a hundred thousand years, the community has awaited the arrival of the one.

But now, the time of change has come.
The Festival of Blessings is upon us.



A GREAT novel.

A FABULOUS experience.

A FANTASTIC universe.

Vampire Solstice by Starfields

The FIRST Edition

Available As Ebook Download NOW

First Edition Paperback In Production.


Love Forever ... Click To Order NOW
First Edition - Time Limited Special Offer
Order Vampire Solstice The Book Today
And Receive A FREE Full Length Album Of Truly Enchanting Vampire Music:
Altar Ego
The Soundtrack from "Vampire Solstice"
1. Prelude 3.34
2. Underworld 3.04
3. DNA 4.36
4. Arizona 5.30
5. Night Lights 3.24
6. Nowhere 4.36
7. Fire Singing 3.44
8. Golden Wood 4.36
9. Flux 4.12
10. Forever Green 3.38
11. Riversmooth 4.00
12. Creativity 7.22
13. To My Arrow 4.06
Approx. Running Time 55 mins. RRP £15.00 ($30.00)
FREE Vampire Music CD when you order the hard copy book in the mail
FREE Vampire Music MP3 library when you order the ebook for immediate delivery!
Special Time Limited Offer - Save $30!