First Official Certification Training
Plus Online Study Group
with Dr Silvia Hartmann
Be amongst the first people in the world to gain your certification as an Events Practitioner.
Offer Events Sessions to your clients and trainees.
Gain confidence in your skills to work directly with all four classes of events.
Practice resolving past events by working with your own events.
Make plans for new events that will significantly enhance your incarnation.
This course is designed to enable you to:
Deepen your experience with Events Psychology
Confidently Use Events Psychology Language
Learn to understand and navigate the Events Matrix
Build Powerful Events Models
Craft Beautiful Memory Enrichments
... to create wonderful experiences of healing, evolution and change for yourself and for your clients.
Events Psychology is LOGICAL, completely intuitive and straightforward.
Likewise, this course is concise, to the point, and designed to be enjoyable as you learn and gain in confidence.
Events Psychology is NEW!
Events Psychology is EXCITING!
There is not one single person alive to day who would not like to ...
Put past events in their rightful place
Understand themselves better
FEEL BETTER in AND about themselves
Find out how to have MORE GREAT EVENTS in their future.
Events Psychology is PRACTICAL.
Events Psychology gives people HOPE.
And most of all, Events Psychology fulfils the promise of EVOLUTION.
Yes, we can change!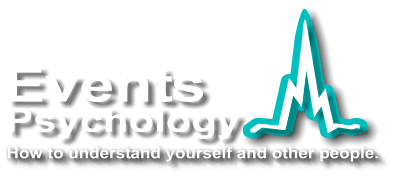 The Special FIRST Study Group
Please note that the application form below is for the SPECIAL FIRST STUDY GROUP which starts on September 21st, 2009.
The Study Group is the FIRST Events Psychology Certification Training
You will receive the usual study materials in 6 consecutive units for distance learning.
On successful completion of the course, you will receive:
The Events Practitioner Certificate
FREE Inclusion in the Events Practitioner Directory FOR LIFE (no renewals, no membership fees, as a reward for being a part of the original study group)
Inclusion in the Events Psychology Practitioner Listing
The ability to add "Certified Events Practitioner" to their professional qualifications
The qualification required to go on to become a trainer of Events Psychology in due course if required.
The tutor is going to be Dr Silvia Hartmann, Creator of Events Psychology, and she will be interacting with the students and their feedback on this course to create the finalised template for future trainings for the general public.
As such, please be aware that:
This course may contain additional components such as teleclasses and materials that will not be included in the general public release later on. The course may also contain exercises that are a research contribution. Although this is an online distance learning course, you might be required to communicate with your tutor and fellow participants in the study group beyond sending in the completed assignments.
Course Fee:
One time payment of £225 Inclusive of Certification Fee, Material Certificate, Training Materials, Supplemental Materials, Assignments & Activities, Lifetime's Membership, Full Events Practitioner benefits and listings.
Required Reading:
Events Psychology Case Histories
Events Psychology & EFT
Entrance Requirement:
EmoTrance Practitioner Certification or above
AMT MET Practitioner Certification or above
OR Significant Other Experience With Energy Psychology (please specify on the form below).
This is an excellent opportunity to "get in on the act" at the beginning and establish your presence in the brand new field of Events Psychology.
Apart from the HUGE potential for personal and professional development inherent in Events Psychology, there is also a financial opportunity for the first people to be able to offer directed Events Psychology based treatments.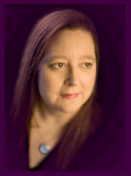 A Rare Opportunity To Learn Directly From Dr Hartmann
Working with Dr Hartmann is always an exhilarating and rewarding experience as by learning directly from the creator of the field, your own resulting education and confidence will be first class, first generation and second to none.
You will find the study group to be an exciting, stimulating and energizing experience that you will be glad you took part in when the opportunity presented itself.
This is a once only opportunity that can not be repeated.
Please complete the form below to apply.