Hypnosis And Beyond - With Lady Hypnotist & Master Healer Dr Silvia Hartmann
Amazing Hypnosis At The Far Reaches Of Energy & Healing: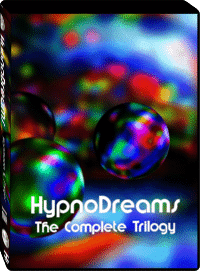 The Fantastic Journeys Of The
HYPNODREAMS TRILOGY
Reach out to the parts of you that are asleep and dreaming ...
At the crossroads of lucid dreaming and wide open awareness, where communication resolves to magic spells and mystery, where the body is relaxed and at ease and the energy system flows smoothly, where the mind is clear and calmly logical - that is where we find the Sanctuary state of Totality Hypnosis.
A revolutionary hypnotic concept, beautifully crafted in sound and visions, there is nothing quite like ...
HypnoDreams - Sound & Visions
Not the usual "guided meditation", not a barrage of "suggestions", not like any trance experience you have ever had, a HypnoDream respectfully invites and enchants you to be present in mind, body and spirit all at the same time.
Choose your journey, choose your destination!
| | |
| --- | --- |
| | Each single track is a complete and absolutely unique experience in its own right. |
| | Each one will take you to a state and place you have never been, but may remember deep from old. |
| | Each journey will enhance internal communication and build new bridges right inside your self. |
| | Each dream is custom designed to awaken parts of your totality that may have slept for many years. |
And every journey, every time you take it anew,
will awaken, refresh, re-charge and restore your psychic circuitry.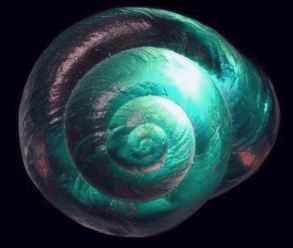 Created by master healer with exquisite love and care for personal evolution, these evocations are far more than just extraordinary mini-holidays in space and time;
in fabulous environments of deep excitement, or of restful peace and calm;
a ready buffet of experiences for you to pick and choose the flavour and experience you know would give you rest and restoration both.
HypnoDreams are healing and enchanting both and call to your totality to reach and stretch towards re-unification, to have the flow of energy across your systems soothed and brightened, deepened and widened into areas of your own self that "others rarely seek, nor seek to find."
Flow with ease and in support and comfort into
different states of mind and states of being.
The journey itself does change the traveller
and it is new each time as more, and more is learned.
Expect to be delighted.
Expect to be surprised.
And Expect to be different.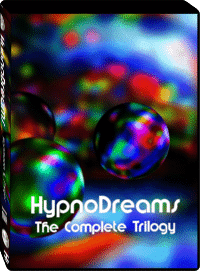 HypnoDreams
Breakthrough Hypnosis For The Modern Human Being
Totality Journeys For The Third Millennium
---
The Original HypnoDreams Trilogy

by Silvia Hartmann

Absolutely mindblowing psycho-energetic "journeys" to the far side - Project Sanctuary derived HypnoDreams are like nothing else on this World. This is Volume 1 of the HypnoDreams Trilogy by Silvia Hartmann & Ananga Sivyer.

The Wisdom Of The Water contains SEVEN incredible far journeys in lucid Sanctuary State hypnosis - a fantastic tapestry in sounds and visions, absolutely original, absolutely unique and absolutely fascinating.

This album contains:

Oceans Of Energy | Dive To Diamond | The Wisdom Of The Water | StarFall | Ice River | Treasures & Riches | Darling |

---

This second HypnoDreams Album concentrates on healing the heart, the precious child within, and the connections inside us which allow us to experience the truth of our soul and body in harmony. Fantastic, beautiful and challenging.

Silvia Hartmann's superbly hypnotic voice and Ananga Sivyer's incredible energetic sound scapes, performed with live instruments and healing percussion, are an absolutely unique experience.

On this album you will find:

Heart Healing | Receiving The Colours | Celebration | Ocean Wood (The Guardian) | Resonance Connection | Morning Light | Precious | The Child.

---

To complete this truly extraordinary trilogy, here is Freedom - powerfully uplifting, intensely inspiring and absolutely beautiful.

Beyond mere peace, there lies a new life - forward to the new! Freedom is about dance, about creativity and about forward movement. A superbly multi-level celebration of life in splendid textures and experiences, Freedom's outstanding tracks are real masterpieces of psycho-energetic and physical alignments.

This album contains the following fantastic experiences:

The Wind Of Change | Freedom | Creativity | Timelines | Our Dimensions | Forward To The New.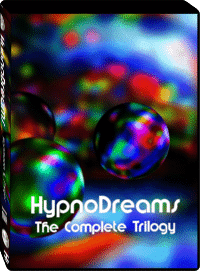 Buy The Complete HypnoDreams Trilogy - and save $$$!