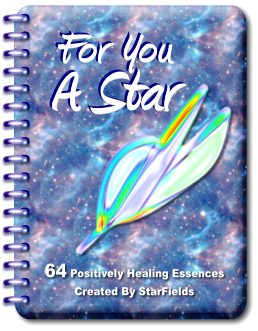 Get YOUR Personal
Medicine Chest of
64 Unique, POWERFUL,
POSITIVELY HEALING
Energy Forms -
Remove
Stress,
Uncertainty,
Anxiety,
Depression
... and call GOOD THINGS into YOUR Life!

---
"If you need some Vitamin C to boost your immune system, you take a tablet or eat a Kiwi fruit.
"What if you need a boost for your mind, for your spirit, for your emotions, something for your energy system?"
How about a

that calms your mind,
re-energizes you,
uplifts you and
soothes your spirit -
... INSTANTLY?
Power. Energy. Happiness. Love.
These are not just words, but they are energy forms that have a STRONG POSITIVE effect on our energy systems, on our feelings, on our minds, and on our bodies.
If you are feeling stressed, low or down, you lack those energies - and For You, A Star brings them back to you.

Try Online Now (opens in new window)

Based on the principles as outlined in
Living Energy, The Patterns & Techniques of EmoTrance Vol. II,
For You, A Star contains
64 different, powerful energy forms to:
Nourish your energy system
Calm your mind
Bring back peace and tranquility
Soothe stress, depression and unhappiness -
and draw POWERFUL, POSITIVE ENERGIES
Into YOUR LIFE.
USE For You, A Star to:
Re-gain your focus on what you want in life in moments of doubt;
De-stress instantly, at any time YOU choose;
call POSITIVE, HEALING ENERGY FORMS into your life;
raise your vibrations and nourish your energy system;
actively lift your spirits at ANY TIME you choose;
pull you OUT of negative thought spirals and states of misery;
evoke powerful ENERGIES of healing, blessing, and enlightenment;
remind YOU of YOUR TRUE NATURE and your power to create reality as a human being with an immortal soul;
save you from "magic failure";
clear REVERSALS from your greater energy system;
serve you as POWERFUL, LIFE AFFIRMING affirmations -
EVERY DAY!
Unique, specific healing poetry in words and visions that works just like a dose of medicine to make you feel better - there, and then.
For You, A Star is a FULL energetic MEDICINE CHEST
containing 64 PSYCHO-ENERGETIC REMEDIES,
powerful energy medicine for mind, body and spirit.

"I have had my copy of For You A Star since the BeautyT training in 2005 and I can't tell you how many times it has come to my rescue and simply delighted me!"
Katie Jacobi, UK
---
"I gave For You, A Star to my (elderly) mother who was recovering from major surgery at the time, I wasn't sure how she would respond. She thinks its just poetry but loves it to bits and her well thumbed copy is firmly on her bedside table."
Jim M., Glasgow
---
"This is a remarkable book, such beautiful poetry that I can feel in my body, lifting me, reminding me that I am more than stress and a rat in a rat race!"
S. L. Lawley, Boston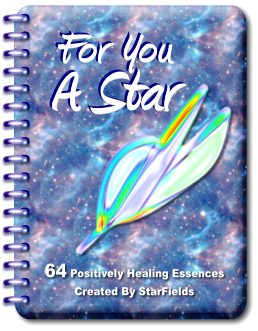 Give yourself
or a loved one
the GIFT OF
HEALING ENERGIES ...

*2nd Edition Available Now.
"People deal too much with the negative, with what is wrong.
"Why not try and see positive things, to just touch those things and make them bloom?" Thich Nhat Hanh
What could you do with, right now?
Much More ...
Tenderness. Sanctuary. Peace. Tranquility. Enlightenment. Love. Union. Excitement. Happiness. Inspiration. Youth. Joy?
These and MANY MORE - a total of SIXTY FOUR - powerful energy forms can be AT YOUR FINGERTIPS, for you to drink in at any time you need a boost.
Order YOUR "positive energetic medicine chest" today and
GAIN THE BENEFITS
of bringing POWERFUL,
POSITIVELY HEALING energy forms
into YOUR LIFE.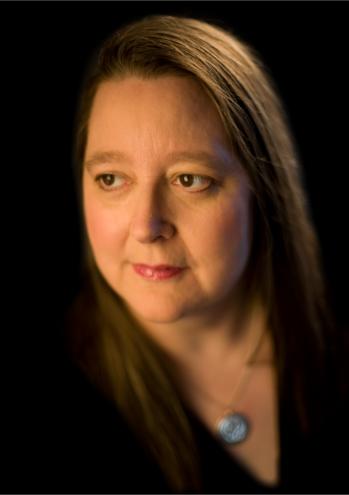 Dr Hartmann's elegant and beautiful systems of mind, body, spirit healing have helped many thousands of people all around the world free themselves of pain and lead happier lives.
Dr Hartmann created The Harmony Program, EmoTrance, Project Sanctuary, and The Genius Symbols
She has put her lifetime's experience and expertise as well as her deeply held healing intention into these beautiful and powerful energy forms you will find in For You, A Star - POSITIVE, POWERFUL, TRANSFORMATIONAL "whole person" healing and beyond indeed.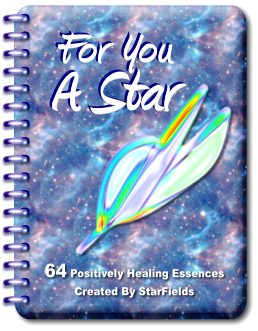 For You, A Star ...
Draw BEAUTIFUL, POSITIVELY HEALING Energy Forms Into YOUR LIFE.
Give yourself the gift of moving towards what really makes life worth living - it only takes a few moments each day of reading the poems and turning your heart and mind towards these beautiful energy forms to get you started!

Open the book. Read the poem. Look at the symbol.
Let the energy magic do its work.
It is as simple as that.
And as you tune towards the positive energies, your resonance changes, and these things are drawn towards you, come to you, manifest in your life for real.
---
A NEW and DIFFERENT Take On "The Secret":
Attract Positive ENERGY FORMS Into YOUR Life!
"The Secret – also known as the "law of attraction," is the idea that because of our connection with a "universal energy force," our thoughts and feelings have the ability to manipulate this energy force.
"According to "The Secret," our thoughts and feelings attract a corresponding energy to ourselves. If our thoughts are negative, we attract negative things. If our feelings are positive, we attract positive things. The essential message of "The Secret" is that we all have the power to determine our own destiny. We can create our own reality."
From www.gotquestions.org
What do you want to "attract" into your life using "the law of attraction" and "The Secret"?
HOW do you attract "good things" into your life?
The answer lies in energy forms, certain types of energy that corresponds to feelings that make life worthwhile.
Advertisers know that they don't sell a car, a yacht, a chocolate bar, or a tub of make up, but instead, GOOD FEELINGS - positive energy states of joy, empowerment and delight.
People make goals of big houses on a hill top but the goal is to FEEL good, to have good feelings of achievement, success, safety, peace, tranquility, connectedness.
For You, A Star "takes out the middlemen" of imaginary material goals (that might never come to pass anyway!) and goes straight to the heart of what we REALLY want - directly, so there can be no mistakes.
The energy forms, the EXPERIENCES AND FEELINGS are the true goals BEHIND the imaginary material goals of men and women.
By naming them directly and evoking them directly, these energy forms are bright and clear, so that the Law of Attraction can get to work without hindrance, and without fail.
By reading the energy evocations in For You, A Star, by thinking about these POSITIVE ENERGY FORMS AND EXPERIENCES, by ACTIVELY BRINGING them into our daily lives, we affirm and attract DIRECTLY what we really want, when all is said and done.
The Law Of Attraction or The Secret becomes clear, simple, and the practice of "positive thinking" is made easy.
With 64 DELIGHTFUL Energies To Choose From -
What do YOU want to call into YOUR life, right now?
Stop worrying about houses, cars, gold and diamonds.
Start thinking TOWARDS surprise, joy, success, serenity, mystery and love instead!
That's the way to change YOUR life in a whole new way -
USE the power of attraction.
Let the Universe know what you want and what you need.
Tune your focus towards wonderful experiences.
Let For You, A Star be your guide how to really think "positively" -
It is all about states, your feelings, and YOUR EXPERIENCES
IN THIS LIFETIME.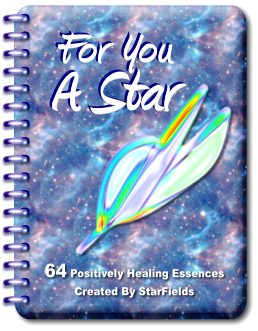 For You, A Star ...
Draw BEAUTIFUL, POSITIVELY HEALING Energy Forms Into
YOUR LIFE.
Now Available in the 2nd Edition
Click to order YOUR energy medicine chest of 64 powerful remedies TODAY.
You have nothing to lose, and POWERFUL NEW energies to gain.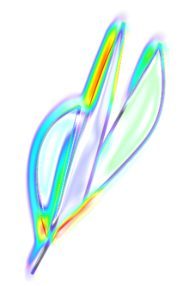 Open the book. Read the poem. Look at the symbol.
Let the energy magic do its work.
It is as simple as that.
And as you tune towards the positive energies, your resonance changes, and these things are drawn towards you, come to you, manifest in your life for real.