Tachyon & EmoTrance -
Perfect Partners In Self Healing
Developed by
Silvia Hartmann & Nicola Quinn
Tachyon Energy is very powerful - and innocent in nature, making it perfect for EmoTrance healing and self healing work.
However, care must be taken.
Tachyon Energy applied to systems and ereas which are highly damaged, malfunctioning, blocked or atrophied can have negative consequences - the dreaded "Tachyon healing crisis" ensues when this powerful, full spectrum energy form hits systems head on which do not have the capabilities to handle it.
Further, if shields and blockages exist, even the Zero point Tachyon energy can do little but cause pressure and further pain.
When Tachyon energy is used in a *directed fashion* however, using the methods and applications of the unique EmoTrance system, it represents one of the most outstanding energy healing experiences available.
Perfect For Self Healing
In emergencies or when one's own resources are low, it is appreciated to have the help of another to provide energy for a clearing or healing task.
Often, we are by ourselves when this happens and no handy healer is available.
The Tachyon cell becomes your healer in these circumstances and this makes the system so extremely useful and powerful for self healing.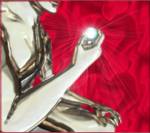 Further Benefits
The unique qualities of the innocent, full spectrum Zero point Tachyon energy can be used in a great variety of ways under the EmoTrance system to heal, release, restore and add a new flowering of growth to systems which have lain fallow for many years.
These include Field Healing, Tachyon Showers, Channel & Fault Line Restoration and many more.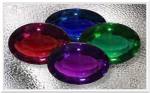 A Beautiful & Gentle Way Of Experiencing Tachyon
Many people have backed away in the past from using the powerful Tachyon products because of the ferocious and painful responses these can produce in the processes of healing.
Now, there is no need for this and all the benefits of Tachyon Energy can be experienced - but in a gentle, flowing and holistic fashion, lovingly restoring the energy body in direct feedback to the responses, never pushing on faster or harder than an individual feels is entirely comfortable and entirely ecological.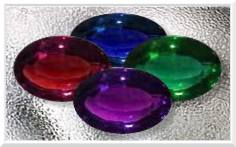 The Original Tachyon-EmoTrance Self Healing system. Only available from The Sidereus Foundation - this information is custom created by Silvia Hartmann and Nicola Quinn.
Click HERE For Ordering Instructions
Powerful Self Healing With Tachyon & The EmoTrance System
Deeply effective, powerful healing with Full Spectrum, Innocent Zero Point Energy.

Replaces the "energy of the healer" - perfect for self help.

Very effective for self help emergency treatments.

Charges and supports EmoTrance processes.

An excellent alternative for self help in private, personal or intimate ereas and issues.

Remove blockages, shields, vortices.

Heal and restore traumatised ereas gently.

Many further applications for field clearing and restoration.

Can be used in practitioner work to assist another.

Elegant, gentle, ecological, loving and safe.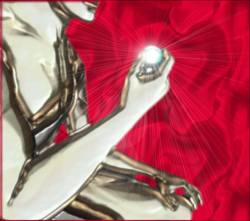 Tachyon-EmoTrance Self Healing
Choose according to your previous experience from economical ordering options:
The Complete System

Extra Tachyon Cells

The Manual Only